Seaworld announced their complete line up of events for 2012, including a brand new event for the month of January. Saturdays from January 14th through February 4th will be the place for kids and their families as Seaworld is hosting a festival that's geared specifically towards kids.
Saturday, January 14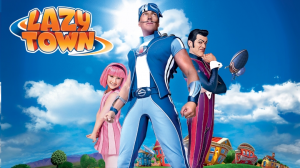 Things are upside-down in LazyTown! Stephanie, Sportacus and others take kids on a fun journey while also promoting healthy lifestyles for children in a positive and catching way.
Saturday, January 21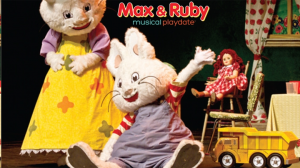 Celebrate the universal nature of sibling relationships in Max & Ruby's Musical Playdate. Max & Ruby never quite want the same thing and their plans always collide – with hilarious results. Featuring upbeat and original songs, this playdate is sure to have the whole audience singing and hopping along!
Saturday, January 28
Get movin' and groovin' with the Doodlebops, a real favorite of all kids. Rock stars DeeDee, Rooney and Moe sing their favorite songs, tell their wackiest jokes and show off their funkiest dance moves.
Saturday, February 4
Starring Genevieve Goings, Choo-Choo Soul allows parents to enjoy the same music their kids do. Featuring soulful and current renditions of the ABC's, 1-2-3's, and learning how to be polite, Choo-Choo Soul is a diverse and incredibly hip duo, teaching children through music on an animated train.
Concerts are included with admission to Seaworld. Shows will take place at 11am and 2pm in the Nautilus Theater. Guests will need to pick up their tickets to the shows across from Nautilus Theater the day of beginning at 9am. Tickets will be distributed on a first-come, first-serve basis!
Seaworld is also offering great savings on event days for kids and even more fun for the whole family!
Super Savings for Kids
With a paid adult, kids can get the following items free: All Day Dining Deal, Sky Tower Ride, and a Up-Close Penguin, Dolphin, or Behind-The-Scenes tour. Seaworld is also offering half price stroller rentals!
Shamu's Party Zone
Kids can dance and play inside Shamu's Happy Harbor with a live DJ playing tunes just for kids. There will also be interactive games, face painting, and sand art. Kids can also meet with Shamu and his friends for photos and more! Note there will be a small fee to participate in face painting and sand art.
Elmo and Abby's Treasure Hunt
A 25 minute show hosted in the Sea Port Theater with Elmo and his friends as they embark on a treasure hunt!
Breakfast with Elmo and Friends
Enjoy an all-you-can-eat buffet with several of the characters from Sesame Street. Elmo and friends will perform a short song and dance number and then go around to each table. Breakfast times are 8:30am and 10:30am. The 8:30 breakfast includes reserved seating for the 11am concert and the 10:30am breakfast includes reserved seating at the 2pm concert. Cost is $29.99 for adults and $24.99 for children ages 3-9. Stay tuned for more information on how to book your dining experience!
Have a question about Seaworld or this event? Ask us! We'll be more than happy to assist. For more information about "Just for Kids" visit http://seaworldparks.com/seaworld-orlando