In the last several years, Seaworld has put more and more into their Christmas event. This year is no exception as they provide a lot of Christmas entertainment, plus rides and more. We thought last year was big, but this year is even bigger!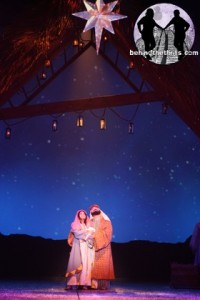 This year, Seaworld offers a brand new show to visitors, O Wondrous Night.
The show is very unique as it is based on religion and the story behind the birth of Jesus Christ. I personally do not go to church, but I quite liked the show. Yes, it kind of felt like I was sitting in church, but Seaworld put an entertaining touch on the show to keep it interesting. Loved the show!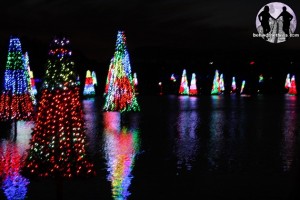 The Sea of Trees was brand new last year, and while it was great, Seaworld has made it even bigger this year.
httpvh://www.youtube.com/watch?v=TMN1Z_39UrU
They are lit with approximatley 159,000 lights and can be seen from almost anywhere in the park (as long as you're near the water). You can read (and watch) more about how the Sea of Trees was put together here. In comparison to last year, there's a lot  more trees and it's an amazing sight I can't even describe! It's a must see!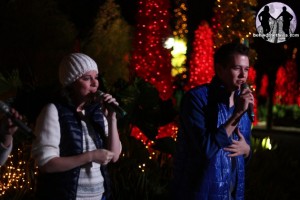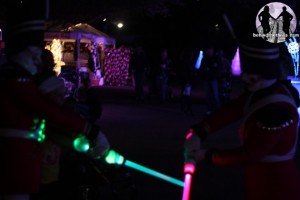 Seaworld seems to be big this year on street entertainment. Through out our night in the park, we came across a group singing near the old Terrace building, a group of fun Nut Crackers near the Bayside Stadium, and then a group inside Shamu's Happy Harbor. Really loved the roaming entertainment this year as it adds a little bit of extra to the experience.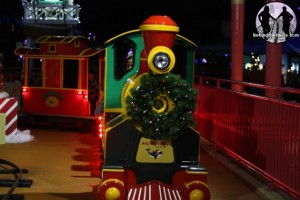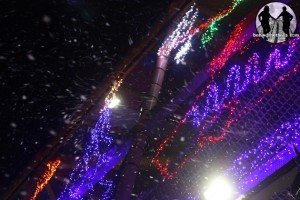 New this year, Seaworld also decked out Shamu's Happy Harbor. In addition to lights and snow, they also added a short train ride for kids, the Holly Jolly Express. It won't be a permanent addition to the park for yearly operation, but it's a nice addition for the kids.
Seaworld also offers a few other shows we didn't get the chance to stop and see, but we highly recommend. Be sure to see "Shamu's Christmas Miracles", "Clyde and Seamore's Countdown to Christmas",  "Winter Wonderland on Ice", and finally, "Reflections".
For more information about Seaworld's Christmas Celebration, visit http://seaworldparks.com/seaworld-orlando.
You can view all our pictures from Seaworld's Christmas Celebration below.