It's no surprise that construction walls went up last night after Jaws closed. Not only is Jaws completely walled off, but Amity is walled off too, leaving just enough space for guests to get from San Francisco over to Fear Factor Live.
Photo credit: The Jaws Ride on Facebook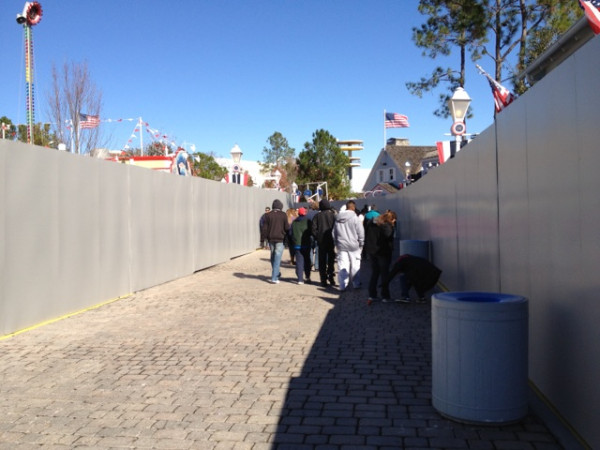 Photo credit: @jh32488 on Twitter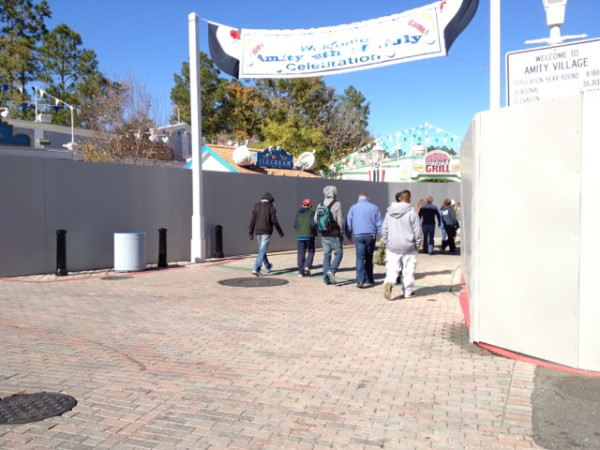 Photo credit: @jh32488 on Twitter
From these photos, it seems that everything looks intact still, but I'm sure Universal will start clearing land any day now if they haven't already started. It's to no surprise that Jaws and Amity have also been removed from the park  map, either.
Photo credit: Mike G. on Facebook
It's kind of a depressing sight, but I'm sure whatever Universal has planned to replace Jaws will be awesome.
Update-
Our very own Keeper was out and about at the park, and having the ever watchful eye, was able to pick up on a few different things.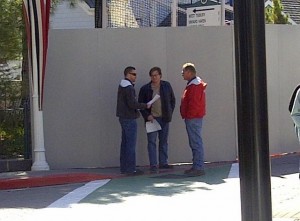 Anyone recognize these three gents? They were seen walking in and out of the work areas, and carried around what appeared to be plans or blueprints.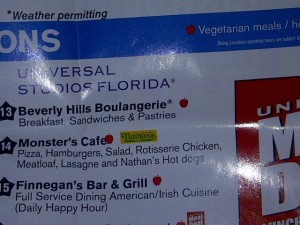 Previously the only place to get a Nathan's Famous Hot Dog was in Amity, now you can get them at Monsters Cafe. Quick move.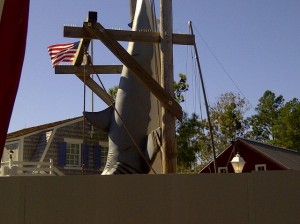 Bruce still hangs there, but now there is no chance to get your picture with him. We hear rumors that not only will the games and food booths move in different areas of the park, such as in front of the Simpsons, and in front of MIB, but our old pal Bruce will move as well. We may have a little slice of the bad ole shark yet.