What a difference a few weeks make. While many locals took a break from the Magic Kingdom due to the influx of holiday rush crowds, construction crews certainly have not. The opening date for the New Fantasyland is still quite a few months away, but there's still a lot of work to be done, and many more little details to be added.



Much of the rock work and painting is done on "Be Our Guest" though work is still being done on Little Mermaid. Makes you wonder exactly what things look like behind that fence.


Now I've done seen everything, but I ain't seen that elephant fly! The second Dumbo ride is up, and apparently over the past week it was testing. Not sure if it's official, but we're hearing that Dumbo is slated to close very soon, and reopen a few weeks later. Does this mean that a part of Storybook Circus will be open? Will we see Dueling Dumbos before we see the rest of Fantasyland? And if we do will we see the "queueless wait system"? Out of everything that's coming to the park, that's the one thing I'm most interested in seeing, simply for the curiosity factor. Will it be just a fancy Disney way of saying "you still wait, but just not in line"?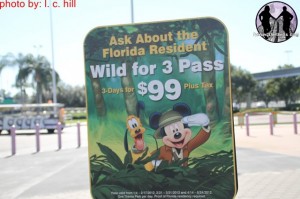 Rejoice Florida Residents, the play 3 pass is back for $99! That means if you can't afford an annual pass, you can now afford to go to Walt Disney World!
More Fantasyland goodness:

Meanwhile over at the Art of Animation, things still seem to be on schedule, with tons of new paint, and even a few static figures attached to the buildings.


If nothing else can be said about this hotel, the one thing you can say is that it is going to be very colorful.
More Art of Animation: