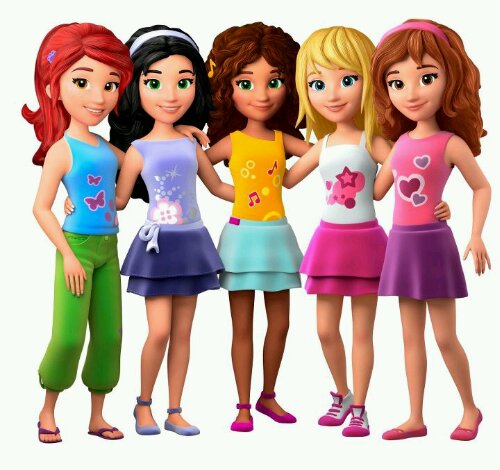 Buddy, the official mascot of Legoland Florida, might want to start working out a little bit if he wants to impress the new residents of Legoland Florida. January 1st marked the opening of an all new store, home to the all new Lego Friends.
Lego Friends is an all new line of mini figures and playsets aimed directly at girls ages five and up. The figures are a little more detailed in the areas of clothes, hair and accessories.
They are a stark departure from the regular mini figures that feature the standard round peg head, brickish torso, and legs. These new figures call a distinct "Barbie-esque" feel.
Guests can get acquainted with the new Friends at the all new store in the Fun Land section of the park. The store replaces the "Girl's Shop" directly across from the Pizza Buffet restaurant.
For more information about Legoland Florida, including tickets, visit the official website!