We were lucky enough to get a sneak peek at the trains that will be utilized on the Manta roller coaster being built at Seaworld San Diego back in November at IAAPA (International Association of Theme Parks and Attractions). Seaworld San Diego officially unveiled the trains to the public today and also announced an official opening date for the attraction.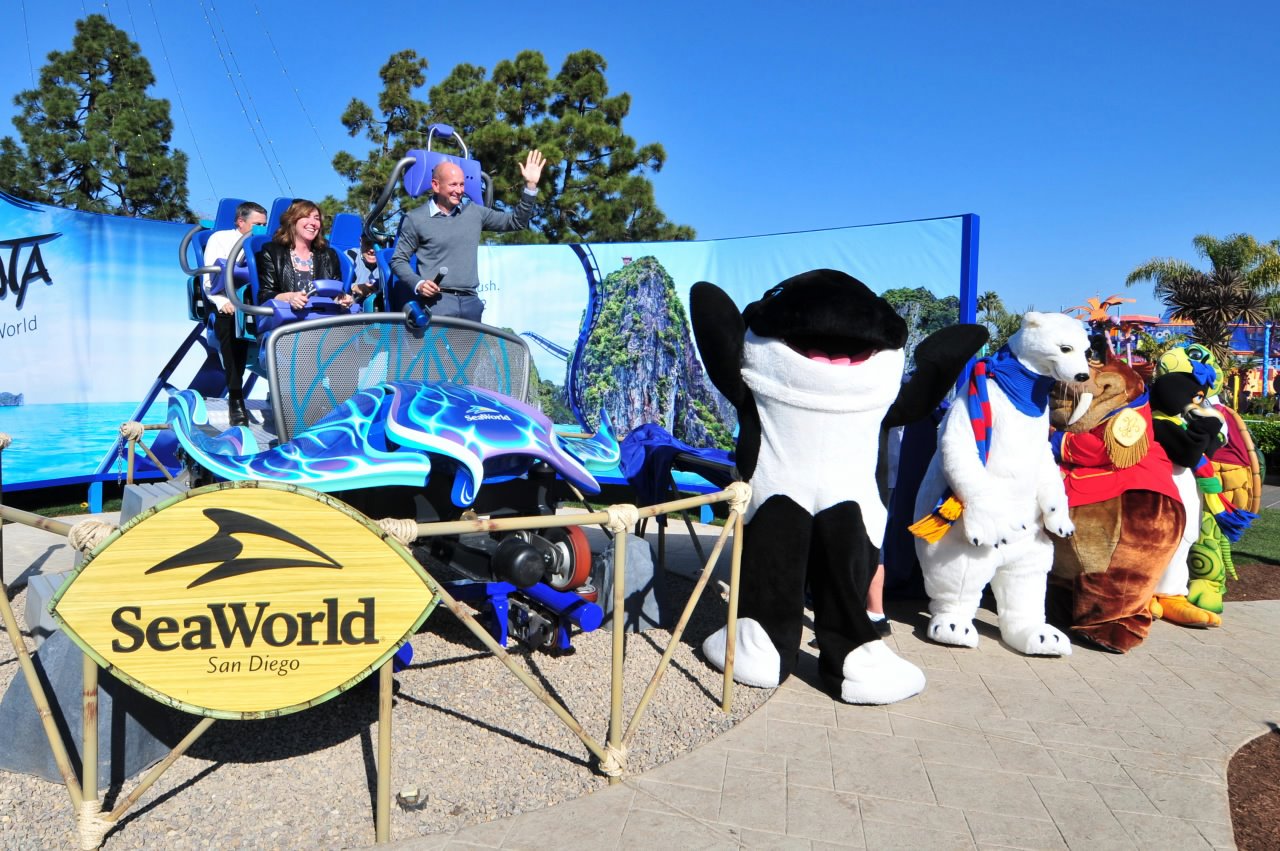 Manta's trains are very open, so riders will truly feel like they are gliding like a ray. It also offers stadium-style seating to offer a good view, no matter which seat riders choose. Track work for Manta is about 60% complete and is expected to be finished within a month.
Silver and Platinum Pass Members will also be given a special benefit when Manta opens. This summer, Silver and Platinum Pass members will be able to ride Manta before the park opens at 9am for an hour. Yay, ERT! If you already have a pass no worries, but if you don't have one, there's always an opportunity to upgrade!
httpvh://www.youtube.com/watch?v=UPfpR13Edfg
Manta will open on May 26th at Seaworld San Diego just in time for Memorial Day weekend and the summer crowds.
Have a question? Ask us! For more information about Seaworld San Diego, visit http://seaworldparks.com/seaworld-sandiego.