Busch Gardens Tampa is doing something that has been kept behind the scenes for years. The care of their animals is coming right to the attention and view of guests at the new Animal Care Center. The center will not only give guests a front line view of how Busch Gardens takes care of their animals, but also give a chance for guests to have a hands on experience.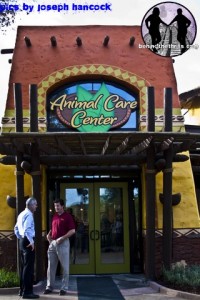 Jack Hanna was on hand to help explain an tour the facility.
"They can accommodate anything from a Zebra, down to a tiny little gerbil" said Jack during an interview with media Thursday.
"We are proud of the care we provide our animals," said Mike Boos, vice president of zoological operations. "We welcome the opportunity to share our level of care with our guests, and to continue our mission of connecting guests to animals and the natural world. No other zoological facility can offer the unique, up-close experience that this new facility will provide."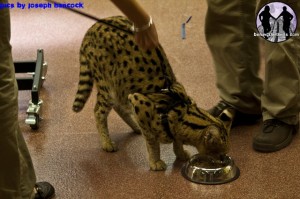 The Animal Care Center will focus on four components, the nutrition center, treatment rooms, clinical labs, and an interactive diagnostic center that will allow guests to follow an animal from treatment to outcome via special interactive activity card.
Some of the more interesting animal treatments may include watching a pregnant sloth get an ultrasound, or doing treatment on a python. The basic procedures will include collection of urine, and feces samples as well as the daily feeding of several animals.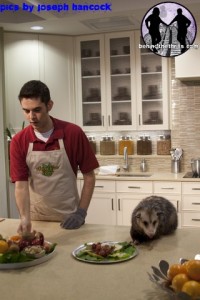 More pictures from the animal friends at the park:

The Animal Care Center opens to the public January 23rd. Check the park listing for presentation and feeding times.
For more information on the Animal Care Center, including Busch Gardens Tampa tickets, visit the official website.