The start of 2012 means the start of a whole new year of theme park events! Sure you always go to your favorite theme park for all the best rides, shows and attractions. However, parks are putting more forward each year to bring not only theme park fans in, but fans of all things through the gates. Starting this month we'll take a look at a week by week basis of what you can expect at your favorite theme parks, besides the normal fun that a normal day has in store.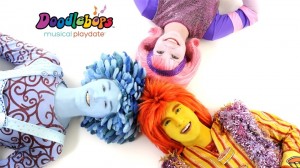 Week of January 15-21
Busch Gardens Jan.18-21
Sea World Orlando Jan. 21
Just For Kids!-The All new festival that is aimed at families with children ages 2-12 made it's premiere earlier this month with a huge concert from Lazy Town. This week the fun continues with a concert from the hit Nick Jr. show, Max and Ruby! Concerts are at 11 a.m. and 2p.m. in the Nautilus Theater. Tickets for the shows are included with park admission, but are given out on a limited basis starting at 9 a.m. across from the Nautilus theater. More information
Week of January 22-28
Six Flags Great America
Busch Gardens Jan. 25-28
Sea World Orlando Jan. 28
Universal Orlando Jan. 26
Winter is kind of a quiet time for theme parks, but the fires kick up next month with even more concerts and events kicking off! Be sure to check back for any updates and changes to the line ups. If there's an event we missed, or if you have an event you'd like to include on the calendar, please let us know!