Actress Uma Thurman, star of such amazing films like Pulp Fiction, Kill Bill, and my personal favorite the Adventures of Baron Munchaussen, stopped in at Universal Orlando while on vacation with her family.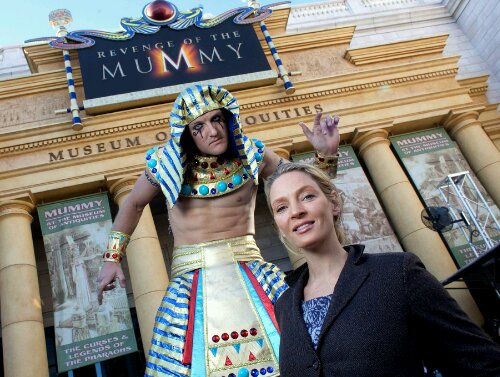 Uma Thurman has most recently been seen in Percy Jackson and the Olympians. The actress was lampooned briefly in the 2006 version of Bill and Teds Excellent Halloween Adventure.
For more information on Universal Orlando visit the official website.