SeaWorld Orlando has announced a huge undertaking coming for 2013. They are going to transform much of the park into a huge glacier. Twenty foot glacial walls will be put up, and can already be seen outside of the park awaiting installation. The whole area will become the "Empire of the Penguin". But to get there, the current area has to be completely destroyed, and that's precisely what they're doing as walls go up all over the park, and the entire park is being changed.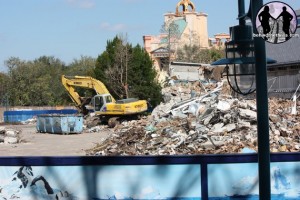 What was once the Penguin Encounter building is now a pile of rubble. The shops and restaurant that also were standing now are just a shell. Construction walls go from just beyond Manta, all the way to Kraken. They cut off Journey to Atlantis and Kraken from the rest of the park, and butt right up against Pacific Point Preserve.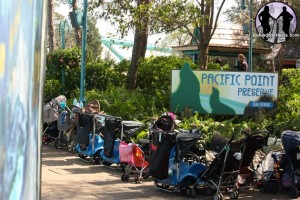 Meanwhile elsewhere in the park, construction walls are up around Shamu's Happy Harbor and around Shamu Stadium, where we spotted cranes moving things about.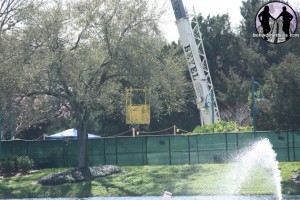 It appears that crews are working hard to put in the rising floors into the bottoms of the Shamu tanks.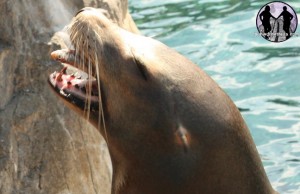 Did you know that Sea Lions are fans of the film Alien?
Even more Construction pics:

For more information about SeaWorld Orlando, including tickets, visit the official SeaWorld website!
For more theme park fun, be sure to follow us on Twitter!
Be sure to subscribe to us on YouTube for amazing Theme Park video fun