Last May, Seaworld San Antonio (Texas) announced they would be building their very own Aquatica Waterpark that would replace Lost Lagoon. Unlike Aquatica here in Florida, the Texas waterpark would be similar in terms of feel and atmosphere, but offer different attractions and a different animal attraction.
Aquatica Texas will not have Commerson Dolphins, but will have Sting Rays instead, and you'll be able to see them from a giant underwater tube as you ride "Stingray Falls. Check out some concept art for Stingray Falls.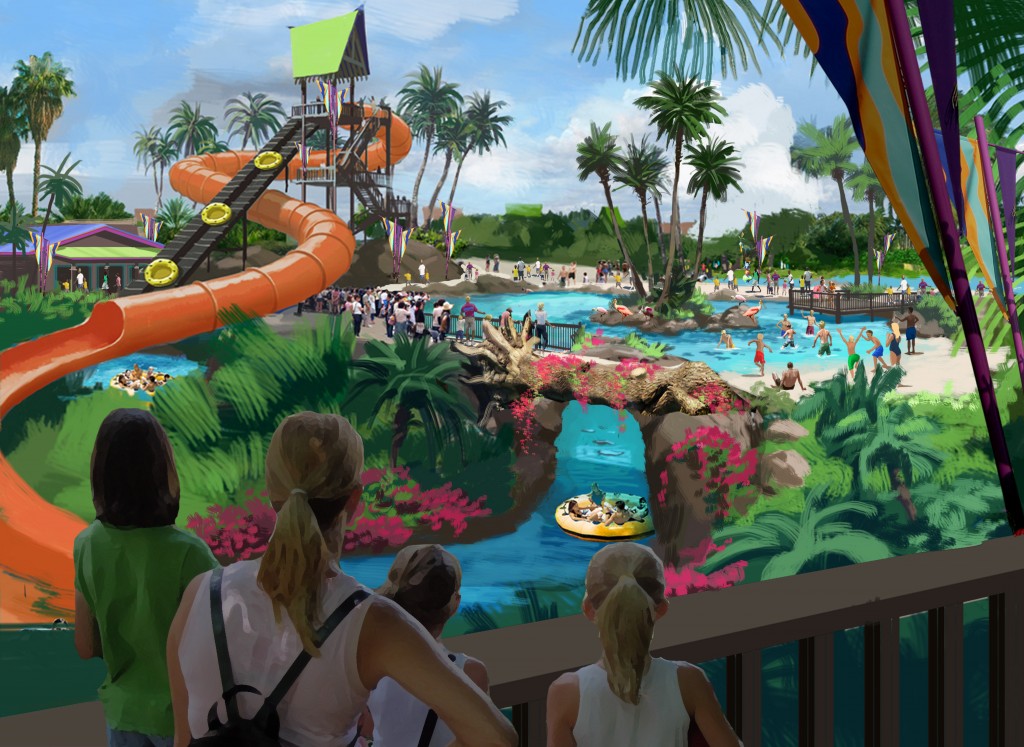 Last week, Aquatica Texas revealed their park map to their fans on Facebook. This week, they revealed another piece of important information about the park, answering the big question: "When will it be open?". Aquatica Texas will be opening on May 19th, just a week before Memorial Day weekend.
"We are counting down the days to Aquatica San Antonio's opening," said Dan Decker, SeaWorld San Antonio's Park President. "Our guests are excited about this new addition to SeaWorld, and we know it will have a great economic impact for San Antonio."
With the addition of Aquatica, comes new ticketing options to include the brand new waterpark. Seaworld Texas is offering a two-park fun card for just $89.99 for adults and $79.99 for kids. Two park annual passes will also be available for $129.99.
Slideshow: Aquatica Texas

Click here if you can't view the slideshow
For more information about Aquatica Texas, visit http://aquaticatexas.com.