Aquatica Texas will be opening this May. It will feature some of the same great attractions of Aquatica Orlando along with some great new experiences. Today we get to take a look at something all new that brings it all together.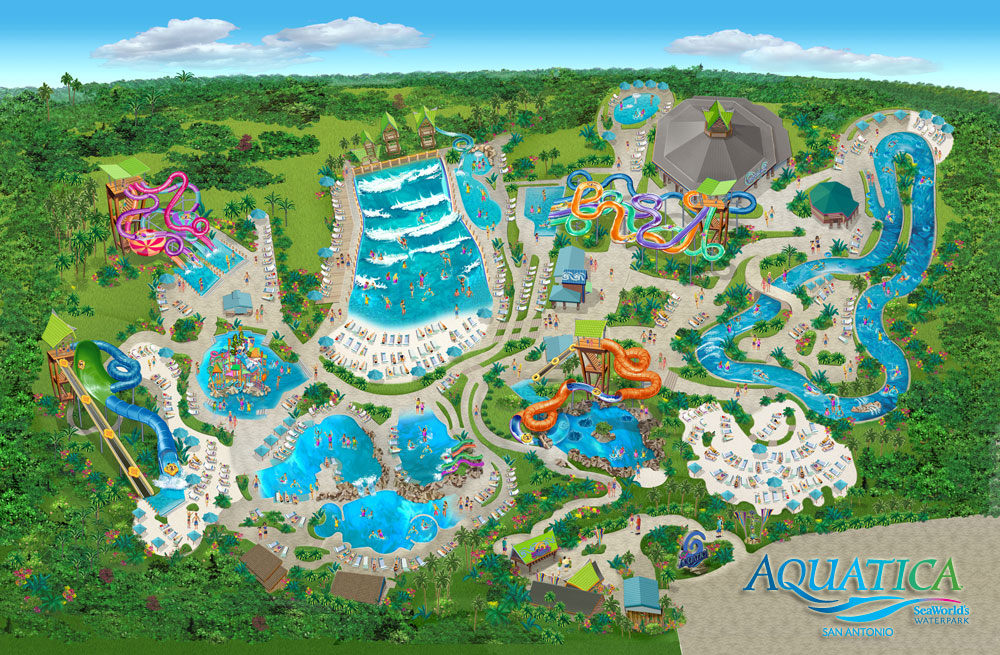 We get a first look at the all new map from Aquatica Texas. Look at all the great new attractions!
Unlike the Orlando park, Aquatica Texas will feature Stingrays instead of Commerson Dolphins. Also unlike Orlando, you'll be able to interact with the animals at Aquatica Texas. That's right, swimming with Stingrays!
While the park does have a familiar feel to it, it is also distinctly Texas with what looks like a larger overall area, as well as a singular huge wave pool.
httpvh://www.youtube.com/watch?v=5sZYisWYx-4
Aquatica Texas opens in May and is high on our anticipation list, as we're sure it'll be on yours.
For more information,including tickets visit the official Aquatica Texas websites!