Saturday marked the kick off of the 2012 Bands, Brew and BBQ celebration at SeaWorld Orlando. The event takes a larger turn this year and not only provides guests with a chance for some great BBQ, amazing beer, but two days of fun with bands on both Saturday and Sunday. This year we take a look around at some of the fun and name our favorite BBQ!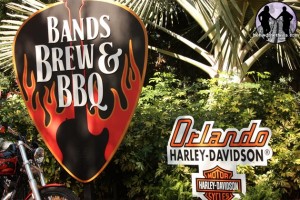 One of the newest additions to the festival is the Orlando Harley Davidson booth. You can get information on all the new Harley's as well as get your picture taken on one of these bad bikes.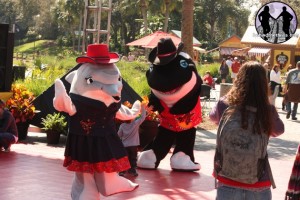 Kids can have fun with the various SeaWorld characters and dance along to live music on the Bayside path stage. They have a live DJ, dancing, and live bands throughout the day leading up to the main concert at 4p.m.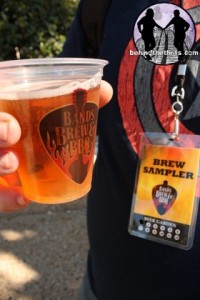 Beer lovers (like myself) can enjoy amazing beer samples by purchasing the Brew Sampler. It gives you 12 beers to sample for $25 dollars. There are over 50 different beers by several brewers. We try to take a look at each one, with disastrous results…warning the following video is pretty terrible:
httpvh://www.youtube.com/watch?v=_FnuHDgwPEQ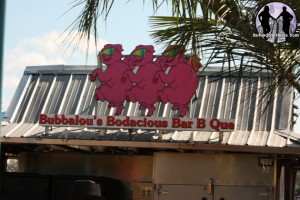 The main attraction, besides the concerts, is the BBQ. Our favorite was Bubbalou's Bodacious BBQ, home of the Porkasaurus. You can buy samples of BBQ from local favorites like Wesley's BBQ and Sonny's, but SeaWorld also has their chefs busy at work and you can also get an amazing BBQ waffle sandwich. It sounds odd, but it is delicious.
More pics of menu's and fun!

For more information about Bands, Brew and BBQ visit the official SeaWorld website!