Holiday World has announced today that yes, members of the Holiday World family have formed a new company to explore the possibility of opening the now closed Kentucky Kingdom amusement park. Bluegrass Boardwalk Inc. was formed and is headed up by Holiday World President Dan Koch, sister Natalie Koch, cousin Kathy Camp and her husband Michael Camp. Plans are being made to bring a lease agreement between the Kentucky Fair Board and Bluegrass Boardwalk in the hopes of taking over operation of the park and reopening the beloved Kentucky landmark.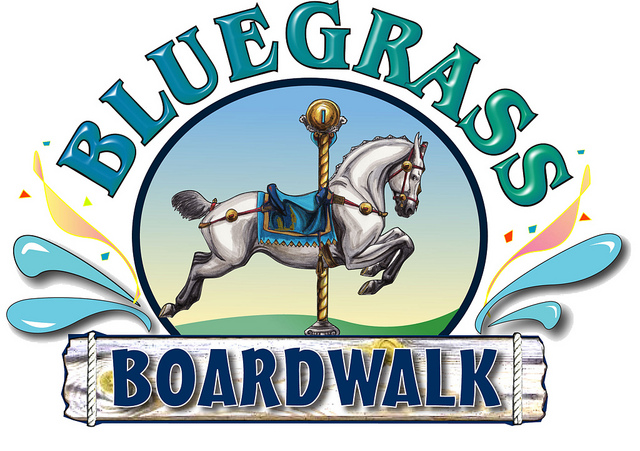 This coming Thursday could be a big day for the project as it is the date of the monthly meeting for the Kentucky Fair Board. At the end of the meeting there will be a vote on the proposed lease. Afterwords Dan Koch will address reporters about the vote, and will answer questions about what the next step from there would be.
The name Bluegrass Boardwalk seems to indicate the direction that the company hopes to take the park, though nothing has been confirmed at this point. Given that Holiday World is a family run park, and the same family hopes to have a huge hand in operating the former Kentucky Kingdom, it stands a high chance of being approved, though don't get your hopes up just yet.
From Bluegrass Boardwalk:
Four members of the Koch* family in Santa Claus, Indiana, have formed a new company – Bluegrass Boardwalk, Incorporated – to negotiate the lease agreement with the Kentucky State Fair Board, secure financing, and apply for economic development incentives from the Commonwealth of Kentucky. No public monies will be requested from the Kentucky Legislature by Bluegrass Boardwalk, Incorporated.
The big factor is that there will be no public monies requested. That stands to have a huge impact on the decision, as local governments nationwide struggle against the economy and dreaded budget cuts.
The company now has their own website, as well as an official Facebook page.
Head over to the Bluegrass Boardwalk website for more information.
Also, don't forget to become a fan of Bluegrass Boardwalk on Facebook.