Last week, Holiday World transported the 1880 "Deutsch Evangelish St. Paul's Kirche" a half mile to it's brand new home in Santa Claus Park. The church will take it's place next to the recently restored 1935 Santa Claus Statue and the Santa Claus Museum. The building was moved on February 8th to it's new home, but it will soon be joined by a second historical building.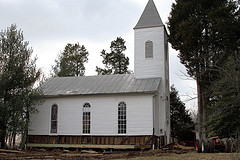 The church stands 70 feet tall, including the steeple and weather vane and weighs nearly 50 tons. It took three dollies pulled by tractor trailers to relocate the building.
httpvh://www.youtube.com/watch?v=gKGwHgDjIEc
Holiday World will be relocating yet another historical building tomorrow morning. The town's original post office, built in 1856 will join the Church, Statue, and Museum.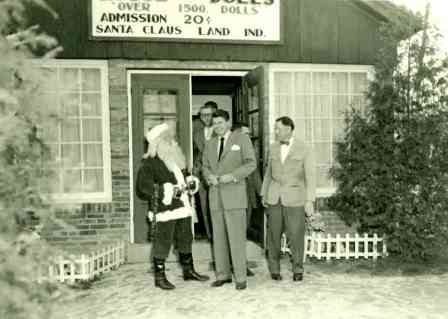 To move is expected to take about an hour, beginning at 8:30am CST (Central Standard Time). The building weighs around 45 tons. The original post office has served as "Betsy Ross Doll Museum" since Holiday World opened in 1946 (then called Santa Claus Land).
Have a question? Ask us! For more information about Holiday World, visit http://holidayworld.com.