The last several years have proven to be successful for Kings Island. There was Diamondback, Dinosaurs Alive, Windseeker, and now an expansion to their waterpark. Although Kings Island continues to expand their entertainment options, they are also breathing life into exsisting attractions and making them beautiful once again.
Kings Island released a photo today of their Invertigo roller coaster, which will be receiving a fresh coat of paint. The new paint scheme will include aqua colored track with royal blue supports. Pictured below is the coaster, with some of it's track already showing it's new colors.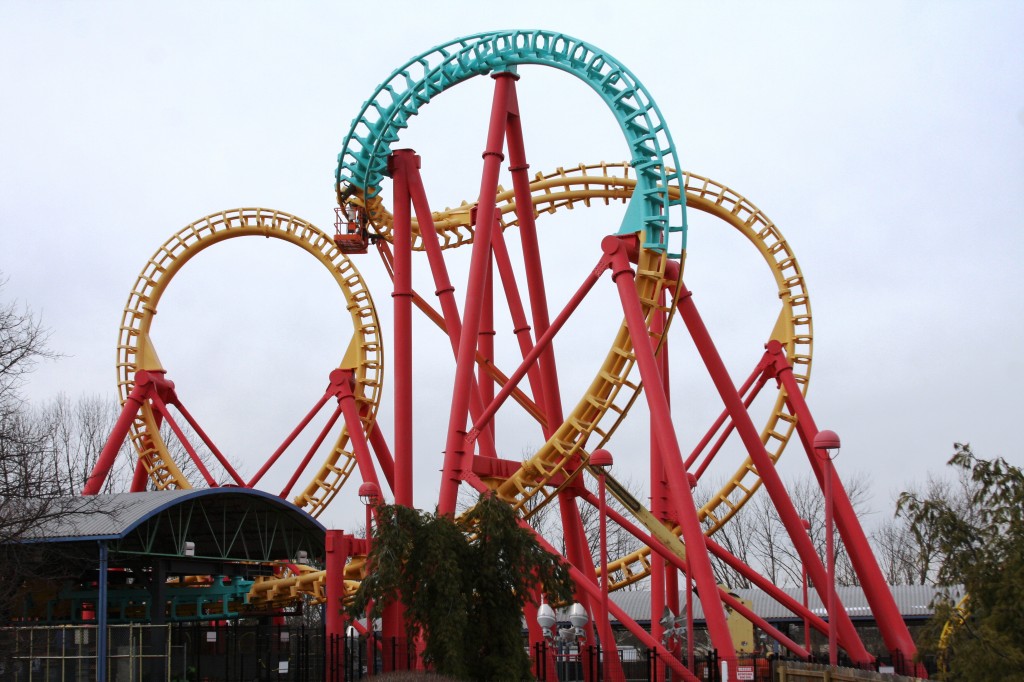 Since the ride made it's debut in 1999 it has given 7,648,847 rides. The year 2000 was a record year for the attraction with a total of 647,837 rides given.
Have a question? Ask us! For more information, visit http://visitkingsisland.com.