Over the past few months we've seen a lot from Seaworld Orlando about their all new attraction for 2012. We've talked to designers about what we can expect from the attraction, and how it hopes to turn people into everyday heroes.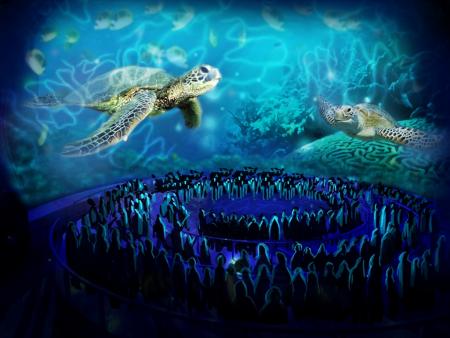 Today Seaworld announced via their official blog that Turtle Trek will officially open on Friday April 27th. The attraction will take guests on a 27 year 3D journey in just about 7 minutes. Guests will be immersed in a 360 degree film that will be housed in a first of its kind dome designed specifically for this attraction.
On top of the film, guests will see two different worlds. First guests will see a freshwater world with manatees, and native Florida fish. After the film, guests will be surrounded by dozens of Sea turtles and saltwater fish.
The attraction opens April 27th.
For more information, including tickets, visit the official website!