Happy Mardi Gras! Are you going to get all your partying in today and fast for the 40 days of Lent? Ash Wednesday is tomorrow…yeah me neither. That's a decidedly religious thing to do, and I'm not decidedly religious. I am, however, decidedly for a great time and will be having my own little annual Mardi Gras celebration with plenty of Hurricanes, King Cake and lots of great food to go around! I've got beads by the ton from going to Universal all these years, and tons of great music. So I'm all set. Now all need is someone to flash me, and a corner to pee in, and it'll be just like I'm in New Orleans!
My theme park news will show you it's……headlines for some beads!
Disney
A drunk man was arrested for taking a swing at cast members at Disneyland over the weekend. The man was pepper sprayed and held down by guests at the park. We posted this yesterday on our Facebook Page and got a lot of different reactions to it. Personally I'm all for a smackdown on a drunk a-hole, but for guests to get involved? It screams liability. On the other hand, should someone keep getting beat up until help arrives? A moral dilemma to be sure. What the ironic thing is here, the annoying lady screaming "STOP THERE ARE KIDS HERE!" is seen later holding a beer. Didn't that start this whole mess to begin with? Video:
httpvh://www.youtube.com/watch?v=u0qtqsUAXBQ&feature=player_embedded
Minnie's Fly Girls recently made it's debut at Disney's California Adventure. It's an all new show that features a singing and talking Minnie Mouse. Kind of scary, creepy and fun! Check out the whole story
Other
Freestyle park in Myrtle Beach has a new owner, but they aren't looking to open the park this year. This will be the 3rd year the park remains closed and it will remain closed until new operators can be found to run the park. Previously the park was reopened after 6 months, with a 3 month turnaround time…this time the park has been closed almost 3 years and there is a lot of estimated maintenance to be done. Full story 
The Koch family, operators of Holiday World are seriously looking into operating the long since closed Kentucky Kingdom. However, if they do, it will be under a new name. The group is going before the fair board as "Bluegrass Boardwalk Inc." and it's a distinct possibility that the name could replace Kentucky Kingdom. What do you think of the name change? Could we see a complete retheme to the park as well? More details

Looking for a job? Hundreds of people are. SeaWorld may be your ticket to employment as they are holding a huge two day hiring event in which they will fill HUNDREDS of seasonal positions. The hiring event kicks off today and tomorrow and will will be from 9a.m. to 3p.m. More details
Kings Island will be allowing gold passholders to get early entry into the park all this season. This is something that has been going on for a few years now, but this season the park promises to expand it's selection. More details to come
Mirabilandia has released a new video that shows off their new speedboat water coaster. It lets riders skip across the water before going into some pretty huge dips and turns.
httpvh://www.youtube.com/watch?v=nSWYvODLPys
SeaWorld Orlando has announced that it's "eye in the sky" SkyTower is now free. It's been an upcharge ticket for years, with it being free for passholders during certain times of the year. This is a great addition to the parks growing arsenal of attractions, and has been something often complained about by guests. SkyTower is a little more on the peaceful side, and on a clear day you can see every single Orlando area park. More details
Finally, Angry Birds is getting an all new theme park, in Finland. It's going to be more of the Amusement variety, but will include tons of kids rides, and an interactive gaming area. Sounds like some pig bashing fun. More details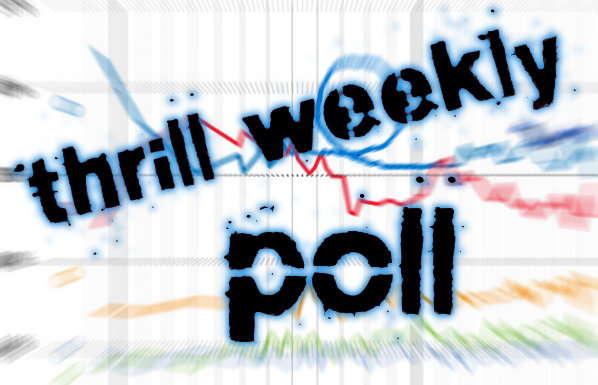 Ride of the Day
We take a look at what it could look like if a Christopher Nolan-esque theme park took shape. What if the mind was the only limit we had? This is why Inception is your ride of the day:

Buenos Aires – Inception Park from Black Sheep Films on Vimeo.