Well, everyone usually makes a resolution to lose weight at the beginning of the year. I tend to not do that. It's only going to get broken anyway, and I hate being a statistic. But I am resolving to lose weight now. The reason? It's getting tough to fit on a lot of coasters without heading for the big boy seats. Plus there are a ton of new coasters opening this year, and the majority of them do not have fat boy seats…or as we've been calling them Novak Seating. It's a long story, and calls out someone else in the coaster riding community..so I'm sure once I get a few drinks in me, I'll spill the secret on that one. So how do you lose weight? Is there some magic trick you do? Last time I dropped about 70 lbs, I did it doing Dance Dance Revolution for 30 minutes a night and lifting weights. It worked, and it was fun. It's just all about getting up to do it and staying with it. Kind of hard when everyone else in the house is enjoying butterbeer, fast food and tons of great fattening stuff.
My theme park news is getting thicker! And Leon's getting larger!
Disney
John Carter is a film that looks kind of…well…bad. With Native American looking Martians, with a backdrop of Arizona…I mean Mars, it's far from what a lot envisioned for the film. Mondo Posters is looking to spice it up just a bit with an exclusive poster that it will be giving away for the midnight IMAX 3D showings.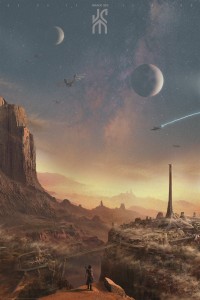 Click to make bigger. Mondo is world renowned for their amazing posters most of which sell out fast. Check the official IMAX website for more information.

New Star Wars Disney characters will be out in March. Most of these new characters are derived from the Clone Wars Animated show, but we see Stitch as General Grievous, Huey Dewey and Louie as JAWAS and a few more. Check out the full line up
While we're on movies. Disney Pixar's newest film BRAVE which hits theaters this Summer has gotten the first of what I'm sure will be many new posters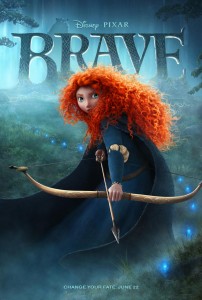 Disney is trying to get Johnny Depp and Edgar Wright to star and direct a big screen version of Kolchak:The Night Stalker. The series dealt with a reporter that always investigated stories with a supernatural twist. Things like vampires, werewolves, zombies and other monsters were the norm for Kolchak. No start date yet, but the mere fact that Disney has appointed a director is promising. Though I'm not too fond of Depp of late. Just play it straight, no more crap please. Full story
Other
Could we possibly see a new Midnight Syndicate CD this year? The last one was just a year ago, and typically Midnight Syndicate waits a few years. So when messages pop up via the official Facebook Page it's a welcome sign. From Midnight Syndicate's official page:
Gavin and I had a great meeting today about the next Midnight Syndicate disc (hopefully Halloween 2012). This one will definitely have a retro, classic theme and feel to it.
The group's last effort, Carnival Arcane was released last year and is still available for purchase.
About.com's Arthur Levine asked for your nominations. You nominated. Now it's time to vote. Voting for the About.com People's Choice Awards-Best of 2011 is taking place now and will run until March 21st. The seven categories include Best New Food, Best New Show, Best New Waterpark Ride, and more. The winner of our Attraction of the Year-Wooden Warrior, is nominated for Best New Coaster. Make sure to vote now!
Universal Studios and Mazda has teamed up to bring up to a million dollars to schools. For every test drive, Mazda will donate $25 dollars to help school literacy programs. The program is sponsored by "NEA's Read Across America Tour". Full details
When you think of weird theme parks, I'm sure Bon Bon Land, Love land (the park with the sex statues) and even Holy Land could fall into that category. But Dollywood? Time has named Dollywood as one of the weirdest theme parks in the world. Things like a steam train, demolition derby bumper cars and Mystery Mine might seem like amazing rides to us..but to the dweebs at Time they make for a "weird theme park". Pfft. We love Dollywood, and so do our readers. In fact they were named Park of the Year in our annual awards. I think Time needs to visit more theme parks. What about you? View the full list.
Creator of the worlds first 4D Live Park was found dead in his hotel room. The park will blend 3D and 4D enhancements and allow guests to interact with each other through Avatar's. The cause of death was suicide, he was 39. Full story
Ride of the Day
So what makes a park weird? Let's take a look. Here's a really bizarre thing, they call it a flume ride. How odd. Okay, sarcasm aside. Daredevil Falls at Dollywood is your Ride of the Day.
httpvh://www.youtube.com/watch?v=EML9Nud9zA0