In less than a week, we will be officially just two months out from the grand opening of Aquatica San Antonio (Texas). If you've ever been to the Aquatica here in Florida, you will have a general idea of what Aquatica in Texas will be like. If you haven't, you're in for a real treat (and you should totally plan a trip).
Here's a couple previews of Aquatica San Antonio:
httpvh://www.youtube.com/watch?v=5sZYisWYx-4
httpvh://www.youtube.com/watch?v=ggNSdHwpDcA
"Aquatica [San Antonio] blends up-close animal experiences, waters from serene to extreme, high-speed thrills and sandy beaches". What does that mean? Aquatica not only has animals in the park that you can see and learn about, but they have sandy beaches you can dig your toes right into, or experience high-thrill water rides or serene waters. It's a great vacation atmosphere!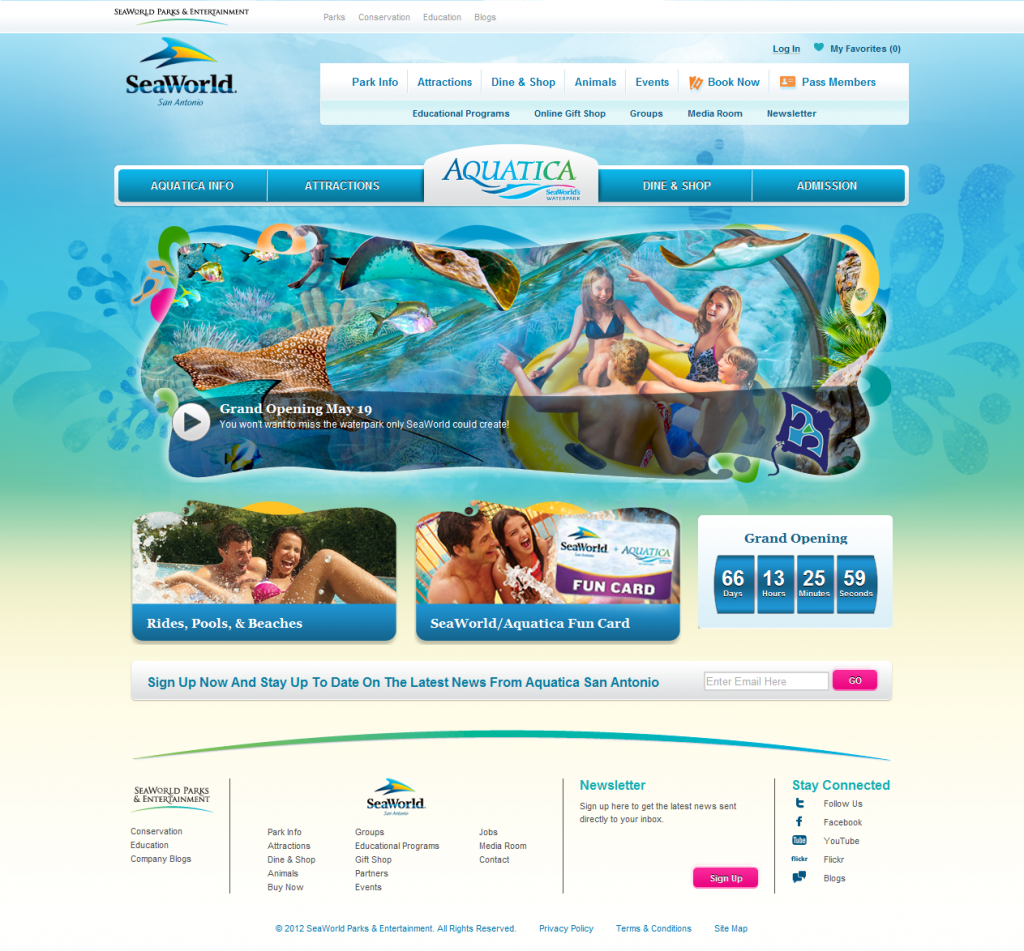 Aquatica San Antonio launched their official website today. The new website is not only counting down the days until May 19th, but it provides potential visitors tons of information about the park. It lists attractions, the park map, information about amenities, and admission information. If you need to know something about Aquatica San Antonio, the information is more than likely listed on their website.
Are you ready for May 19th?
For more information about Aquatica San Antonio, visit
http://aquaticatexas.com
.