Aquatica Texas is getting closer and closer to opening it's gates to park guests. As the park is getting ready to open the park, they are trying to get people excited about the brand new Texas water park by sharing insights and never before seen renderings of the park. They began sharing renderings last week of Aquatica, starting with what guests will see as they arrive at Seaworld and Aquatica.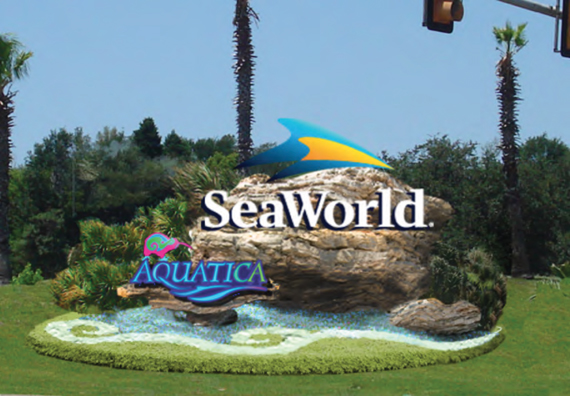 As you arrive at the park, the first thing you will see is a new addition to the Seaworld sign! Seaworld Texas will be open for the next 18 days straight beginning tomorrow. If you visit the park, you'll be able to see the brand new entry sign.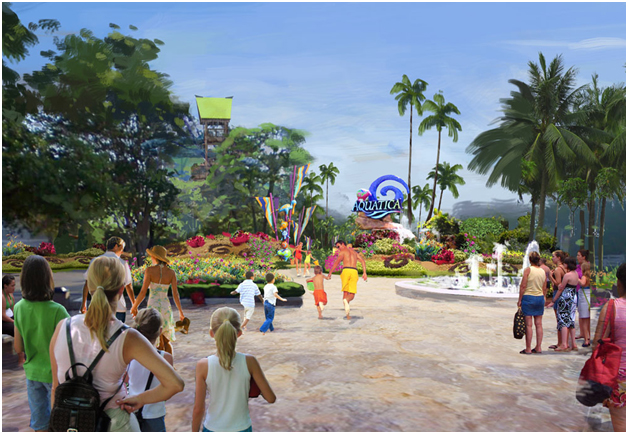 Today, Seaworld shared a never before seen rendering of the entrance to Aquatica Texas. As you enter the Seaworld arches, you will see the Aquatica sign and the tower of Stingray Falls.
For more information about Aquatica Texas, visit http://aquaticatexas.com.