Busch Gardens Willamsburg is looking toward a big season this year with a brand new show and a brand new roller coaster, Verbolten. The park announced they would be replacing the long-running show, This is Oktoberfest. This is Oktoberfest ran for 35 years in the Festhaus and concluded at the end of the 2011 season. The new show, Entwined: Tales of Good and Grimm, is the park's response to park guests asking for "fresh programming".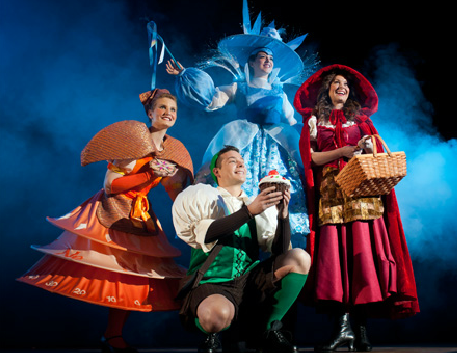 The new show delves deep into Bavarian folk lore, and will open with the park on opening day, March 24th. The Festhaus will be transformed into a forest wonderland where fairly tales come to life. The show is family friendly and inspired by classic grim fairy tales. Entwined will feature elborate costuming, singing, dancing, and acrobats that will help tell the story of Little Red Riding Hood, and Hansel and Gretel. Many other fairly tale creatures will make cameo appearances through out the show including Goldilocks and the three bears.
"We all remember these stories from our childhood," Gasparich said. "The fantasy world we created here at Busch Gardens brings our version of these beloved stories to life."
Significant changes have been made to the Festhaus to make way for the new show. The old stage in the center of the restaurant has been replaced with a more "modern performance space" which incorporates moving scenery and other special effects. The wall in the Festhaus will also feature facades including Hansel and Gretel's gingerbread house, Little Red Riding Hood's cottage,  and a fairly tale castle. The park has also added new items to the menu to go hand in hand with the show. During your next visit, try one of the hand-made gingerbread men or gum drop cupcakes.