Here at Behind the Thrills, we love us some Theme Parks. No doubt about it. However, there is a great big world out there, and sometimes we need to take a step out of the parks and look at something else. Join us as we take a look outside of the world of theme parks and into the world of movies, music, television, comics, hotels… Pretty much anything else we happen to stumble across Whatever we look at will have some relation to the theme park world, granted not directly, but in a round about sort of way. So join us now as lift the safety harnesses, throw out our cup of Butterbeer, and take a walk… Offsite.
Today we take a look at WonderCon, Comic-Con International's little sister convention. Normally, WonderCon takes place in Northern California at the Moscone Center. However, due to an on-going renovation taking place there, the convention had to be moved. Instead of moving to another San Francisco based convention center, they brought it to Anaheim, CA. at the Anaheim Convention Center right next door to the Disneyland Resort (coincidence?).
For those of you whom are wondering what exactly WonderCon is? It is basically a smaller, less hecktic version of Comic-Con. Comics, Movies, TV Shows, and Video Games all have a presences at the expo.
21 Jump Street
We started our day off with a panel for the newly released film, 21 Jump Street.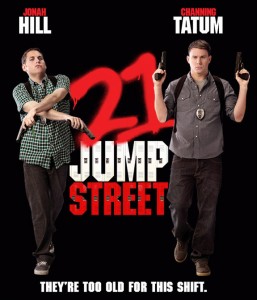 In attendance were the stars of the film Jonah Hill and Channing Tatum who hilariously talked about the making of the film. Other hilarious moments included the cast's commentary regarding the event, and guests asking questions which may even be to graphic to post on this site. Let's just say they did not hold back. The panel ended with a Jonah Hill speech urging the audience to see the film, and reminded us how much love and hilarity went into making this movie. 21 Jump Street releases March 16, 2012.
Warner Brothers
Following the 21 Jump Street panel was a double feature/screening of shows from Warner Brothers Studios, showcasing two shows, Person of Interest on CBS and The Secret Circle on TheCW.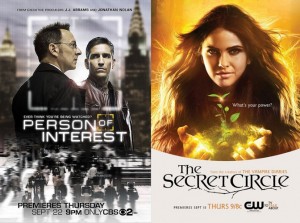 Not much happened during the screening as they were simple screenings. The crowd seemed the lightest during The Secret Circle and the audience reaction was less than positive.
The Nerdist
Lastly Host of the Talking Dead and creator of Nerdist.com Chris Hardwick hosted his own panel for the announcement of his new Nerdist Channel on Youtube. The announcement video can be seen below. WARNING – Explicit Language.
[youtube=http://www.youtube.com/watch?v=LwSBxMmetXU]
Exhibit Hall
Lastly let's take a tour around the large exhibition hall where most of the action was.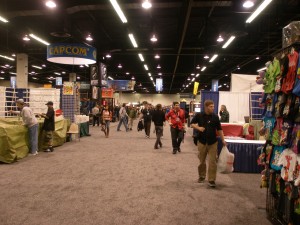 Goodies for sale everywhere you looked.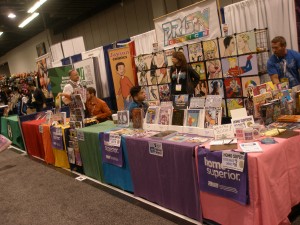 No comic book convention would be complete without an Artist's Alley.
Marvel
Marvel had a very small, underwhelming exhibit, which mainly consisted of large movie posters and an Avengers photo spot.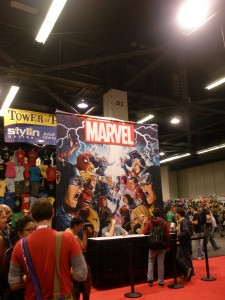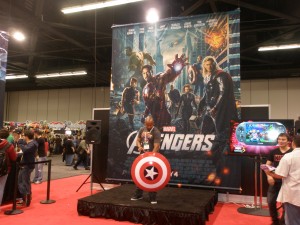 I must say, if Marvel has any intentions of being in Southern California (specially Disneyland), they certainly are not showing it. Being a no-show at Disney's own D23 Expo last year, and an underwhelming attempt at WonderCon this year, they certainly are not trying to win points with an already harsh Disneyland fan base. However, things may change over the next year or so.
DC Comics
DC on the other hand had a great display, with lots of freebies, posters, a photo-op location and much more, their booth was much better prepared for this event. Giant sized prints of DC's most famous characters surrounded the entire booth welcoming guests.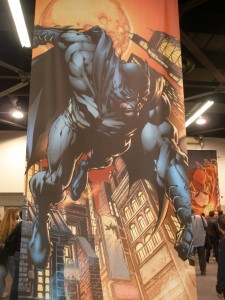 Fans had the opportunity to be super-imposed into an image of superheroes!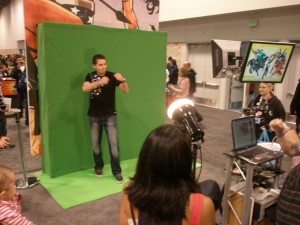 Large busts showcased DC's upcoming film The Dark Knight Rises.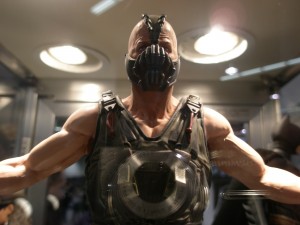 Anne Hathaway looking very sexy as Catwoman.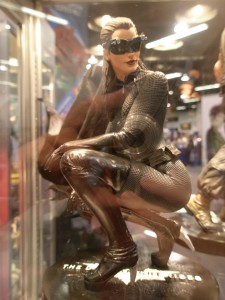 Overall today was a fairly slow day at WonderCon. Not a lot of announcements, a decent sized crowd showed up and had a lot of fun. Join us tomorrow as we take a look at panels from Universal Pictures, Sony Pictures, and get a better look at the convention floor with some sexy cosplay chicks mixed in, maybe.
That's it for this update! Thanks for checking it out!