After just a few short weekends the annual Bands Brew & BBQ Festival at SeaWorld Orlando drew to a close on Sunday. Current American Idol winner Scotty McCreery played Sunday and sent the festival out big.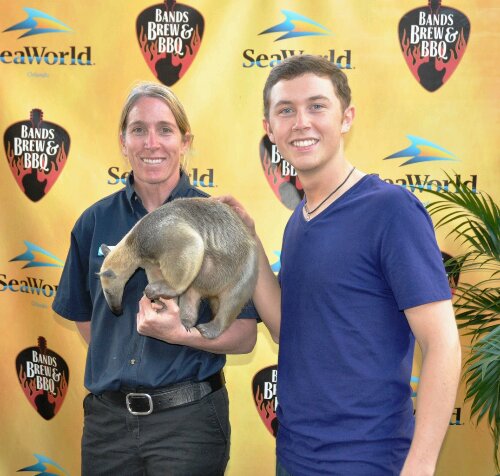 The Idol winner took time out before the show to hang with an anteater and indulge in some BBQ ants….okay not really. The huge crowd made the event a huge success.
The park will next host Jack Hanna Weekend at the end of March, and will then celebrate Latin music and food with Viva la Musica In April.
For more information please visit the official SeaWorld website.