Hey true believers! Last month the Amazing Adventures of Spiderman went down for a massive upgrade. It was announced that the award winning attraction would be getting an all new 3D High Def Digital upgrade in the film and sound. On top of that the queue would see an upgrade as well as a new look to some of the most beloved characters from the attraction.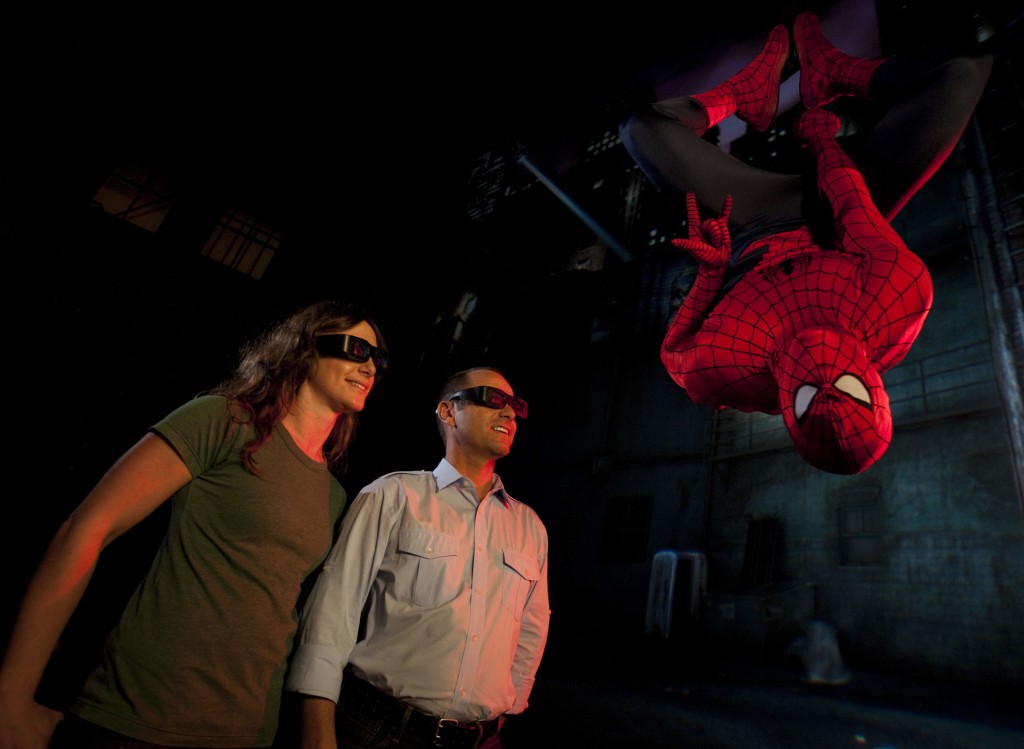 Last week Universal Orlando revealed that the attraction would also receive all new 3D glasses, much like the ones seen on the new Star Tours 2 at Disney. Today we've learned that the attraction will reopen on March 8th!
On top of that we also get a sneak peak of the attraction:
httpvh://www.youtube.com/watch?v=eKrA9UiYjh8&feature=player_profilepage
Plus there's more to see…simply go to the official Universal Orlando Spider-man page to learn how!
More highlights from the new attraction:
Here are highlights from the must-see 3-D experience:
1.      Legendary comic book icon and Spider-Man co-creator Stan Lee makes a cameo appearance in the new film animation.

2.      The action is more life-like than ever.  Guests will actually see the movement of the characters' muscles and the changes in their facial expressions.

3.      The enhanced attraction features a new original music score.  It is the same Spider-Man theme you love – with a rockin' twist.

4.      The ride vehicle audio system has been upgraded from 8-channel to 16-channel so riders will be even more immersed in the action. Guests will experience 3-D sound quality.

5.      There are hundreds of cool new details for guests to discover in the attraction.  Lighting, sets, graphics, props and even scenic detail have been updated to further enhance the animation's tremendous improvements.
Excelsior! Okay…so enough Stan Lee Quotes. But how exciting is this? It looks like the new attraction will be open just in time for Spring Break.
For more information on Spider-man, including tickets to Universal Orlando, visit the official website!