It was a fairly slow Friday afternoon at Universal Studios Hollywood, but work frantically continued on preparing the park for the large crowds expected this summer.
A quick look at the current schedule for the Gibson Amphitheater shows a weak line-up that ends July 14th. Could it's end come this summer to make way for a certain wizard?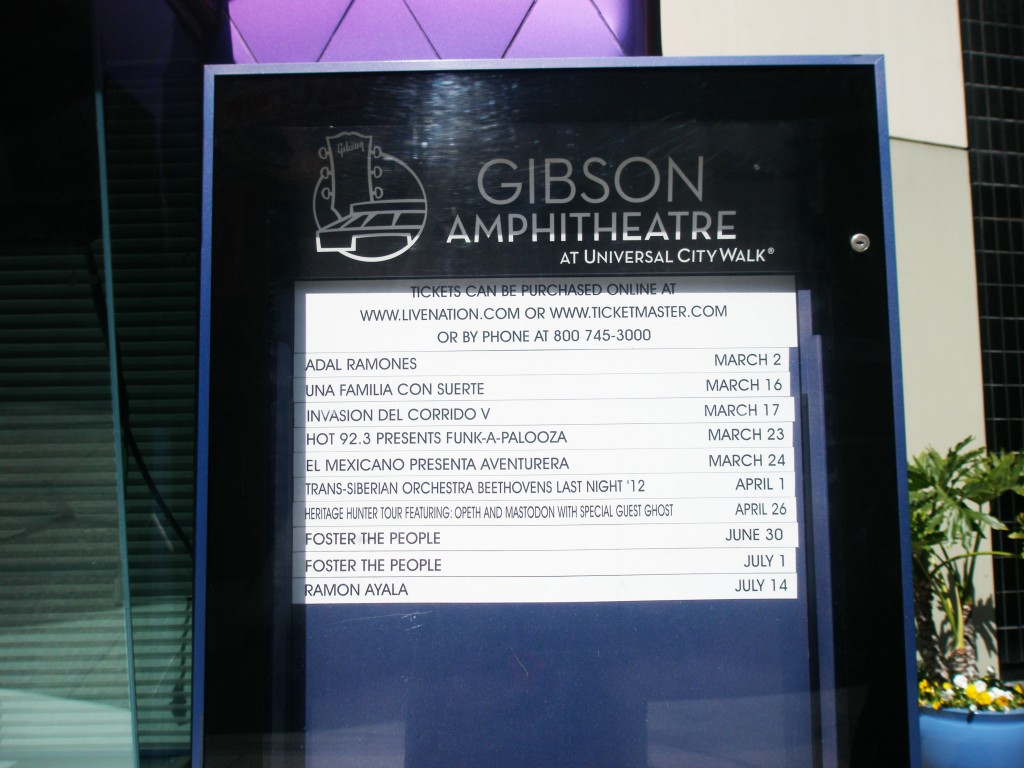 Possible future location of Hogsmeade Village? Only time will tell…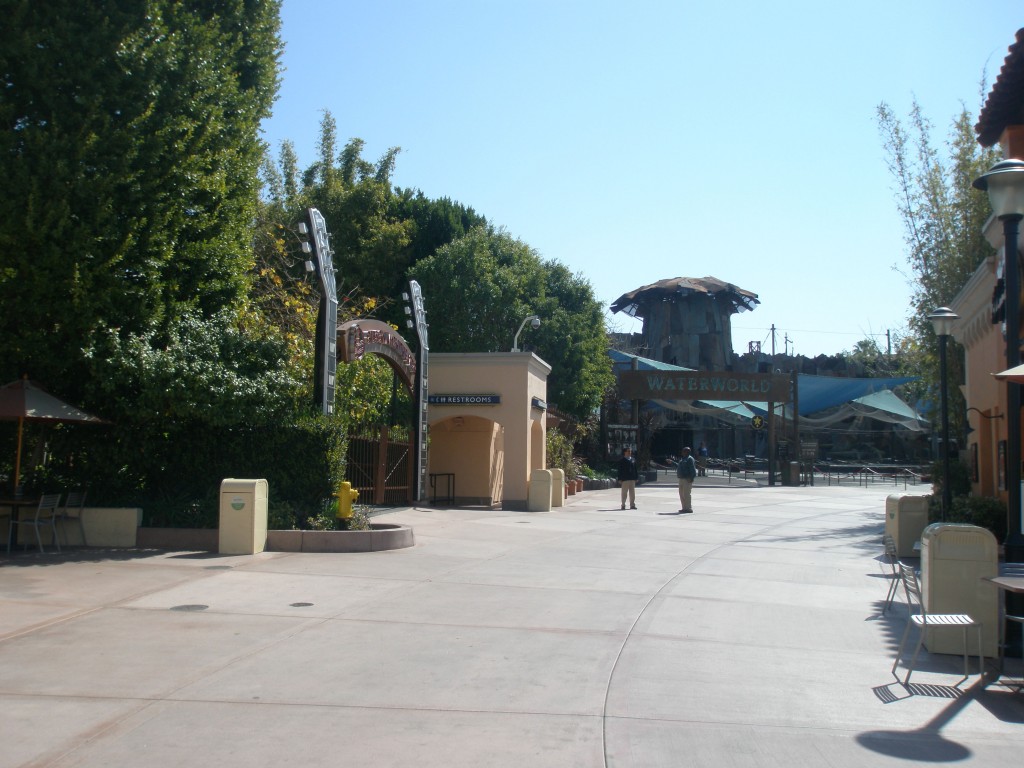 All around the Studio Tour's queue/exteneded queue, work moves at a steady pace to complete a minor overhaul of the loading area which included the addition of new restrooms, a stroller parking area and some resurfacing projects.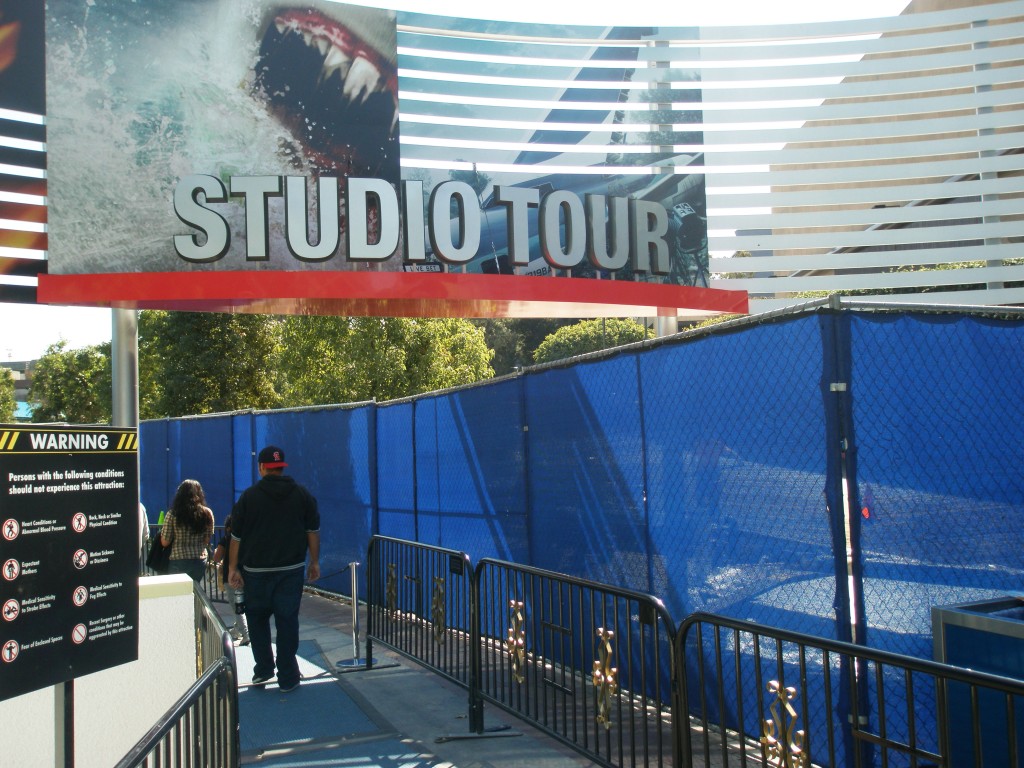 This portion of the queue is getting a much more extensive refurbishment.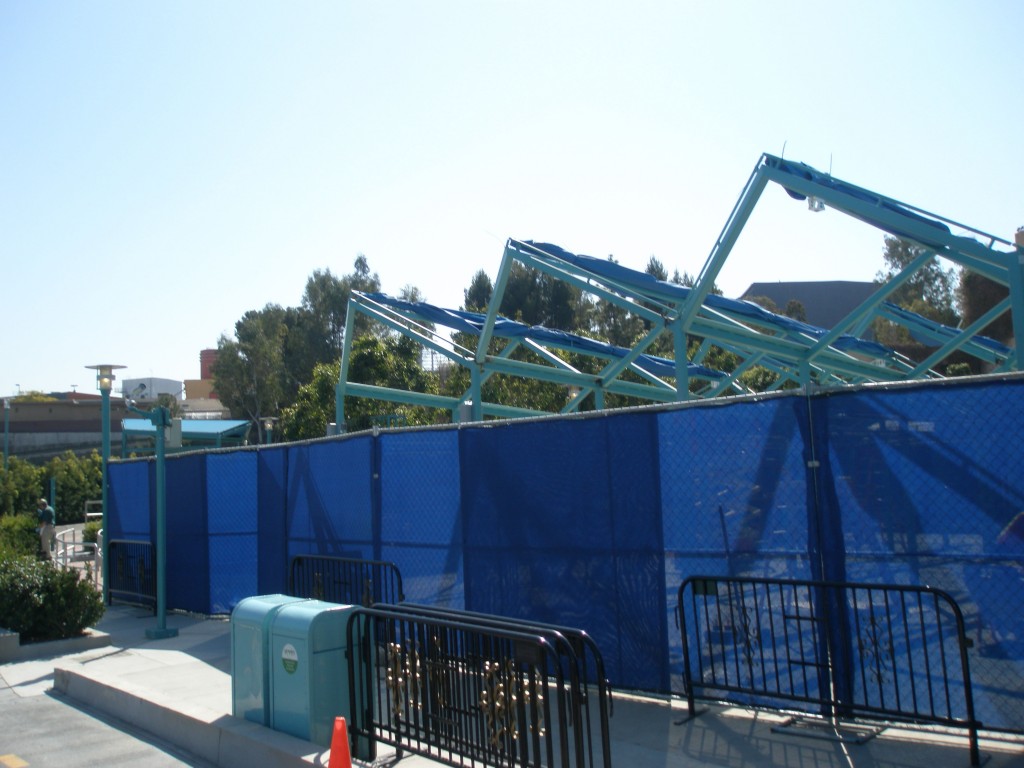 Walking around the park really shows how much marketing Universal will throw at SoCal'ers once the Transformers campaign is underway.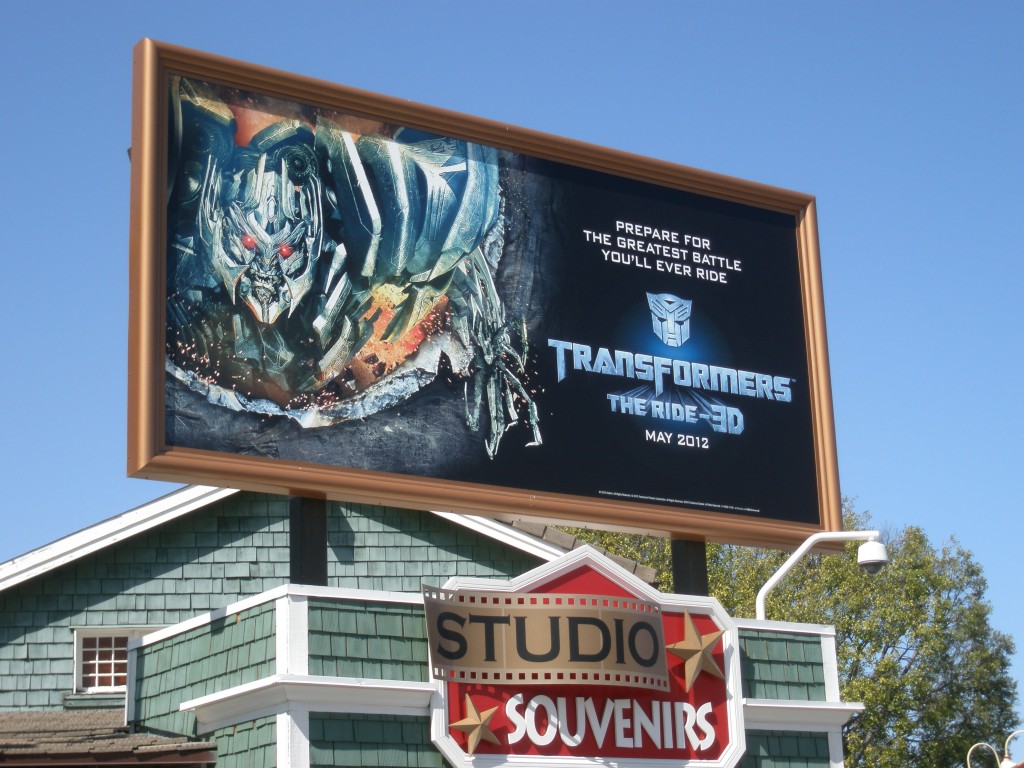 Speaking of Transformers… a quick look from the Star Way reveals that the show building/AC Units have been completed with only some facade/thematic work left to be added on the exterior.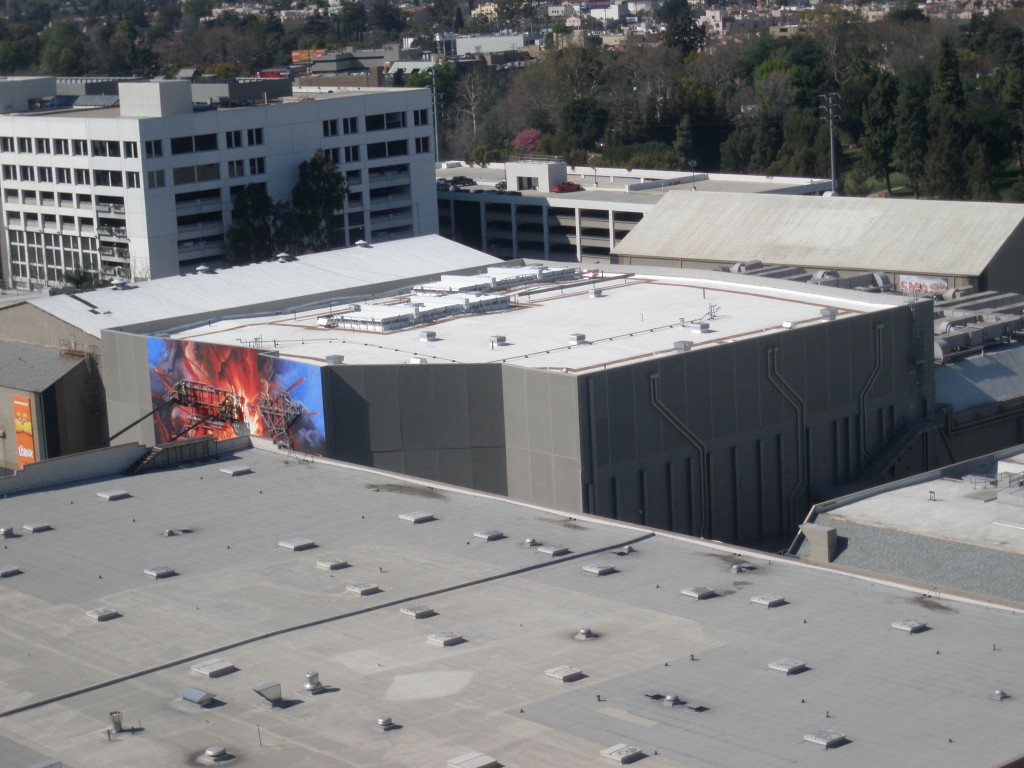 Also receiving some major work is the Revenge of the Mummy locker rooms, which is being completely rebuilt.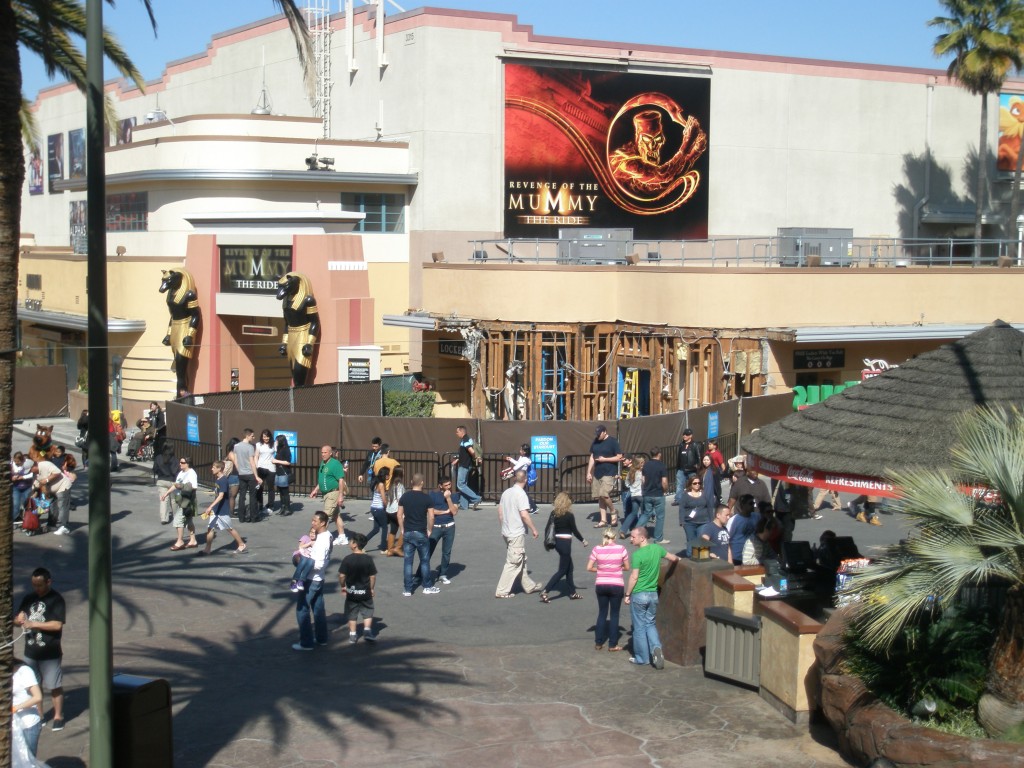 Basically the entire lower-lot from ROTM all the way to the facade of TF has been shut down, and is receiving modifications to help accommodate the huge crowds expected this summer. A quick look at the rides facade shows the life sized Optimus Prime and Megatron statues are progressing.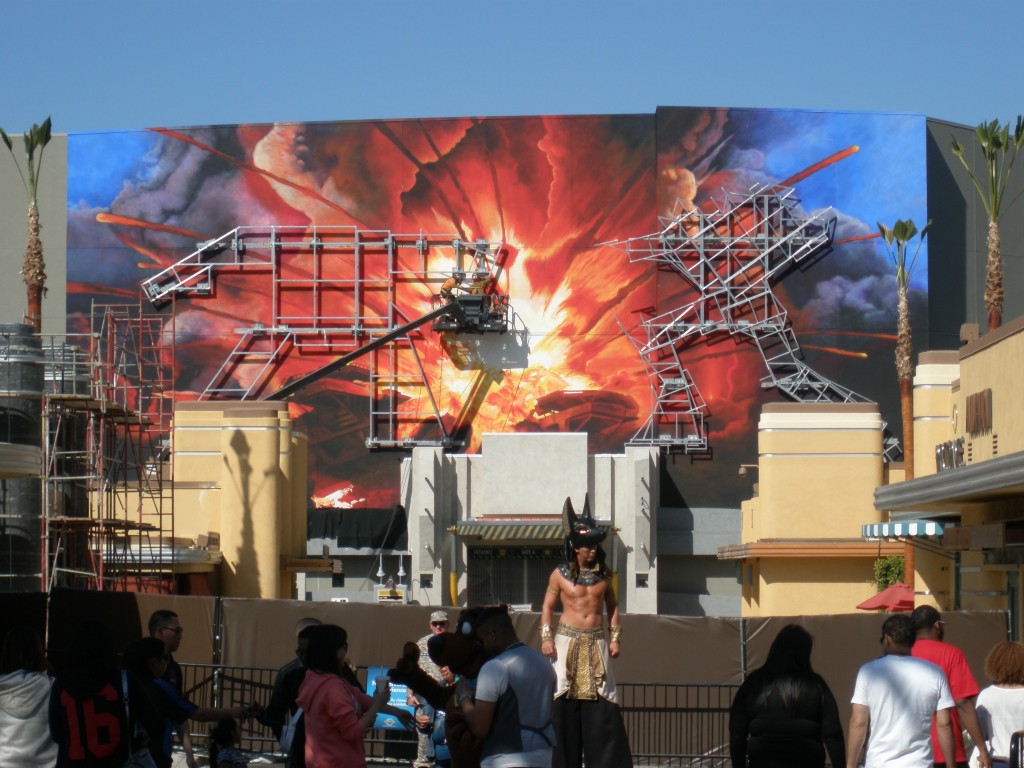 A closer look into the entrance of the "NEST" base/showbuilding. You will notice (if you look closely) you can just make out a sign to the right which says "Single Rider", and "Entrance" to the left.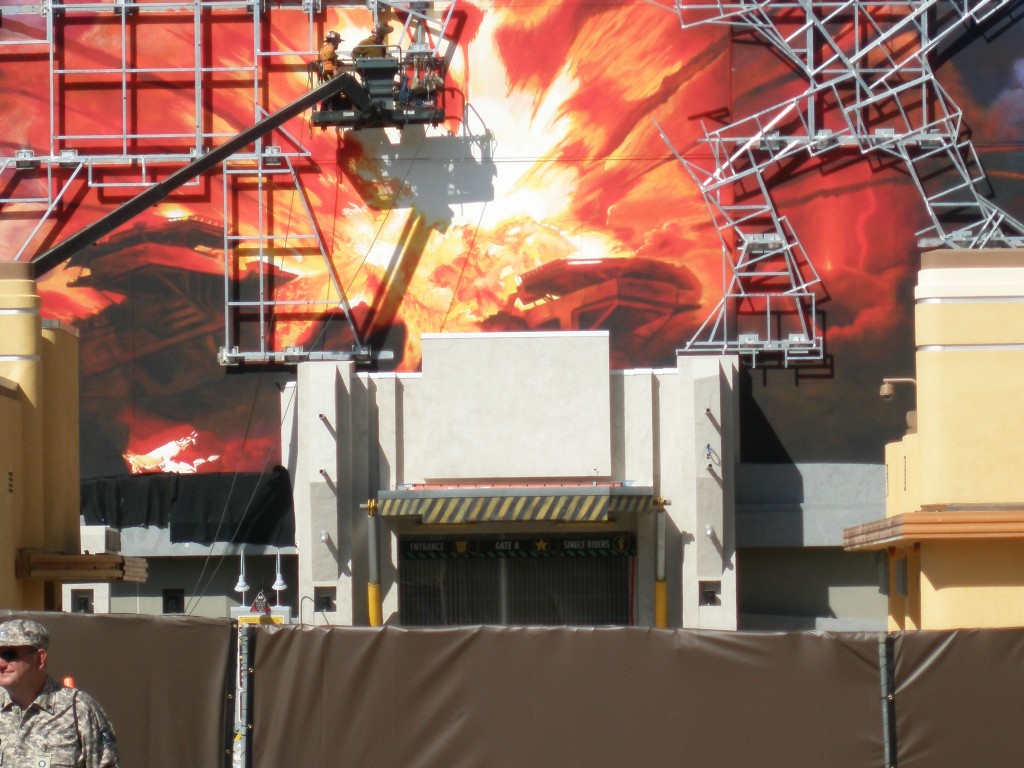 This building is slowly being TRANSFORMED (pun intended), to the gift shop which will hold lots of exclusive Transformers themed goodies. Take note of the giant Autobot emblem that has been installed onto it.
Lastly,  just outside of the construction wall blocking the huge construction site, this man stood wearing a "NEST" military uniform. He didn't really say much, I asked if was from PrepareforBattle.com (the official ride's website) which is an interactive experiance in which people are asked to assign recruits and the more recruits they sign, the more points they get, which will ultimately lead to a trip to the opening of the ride.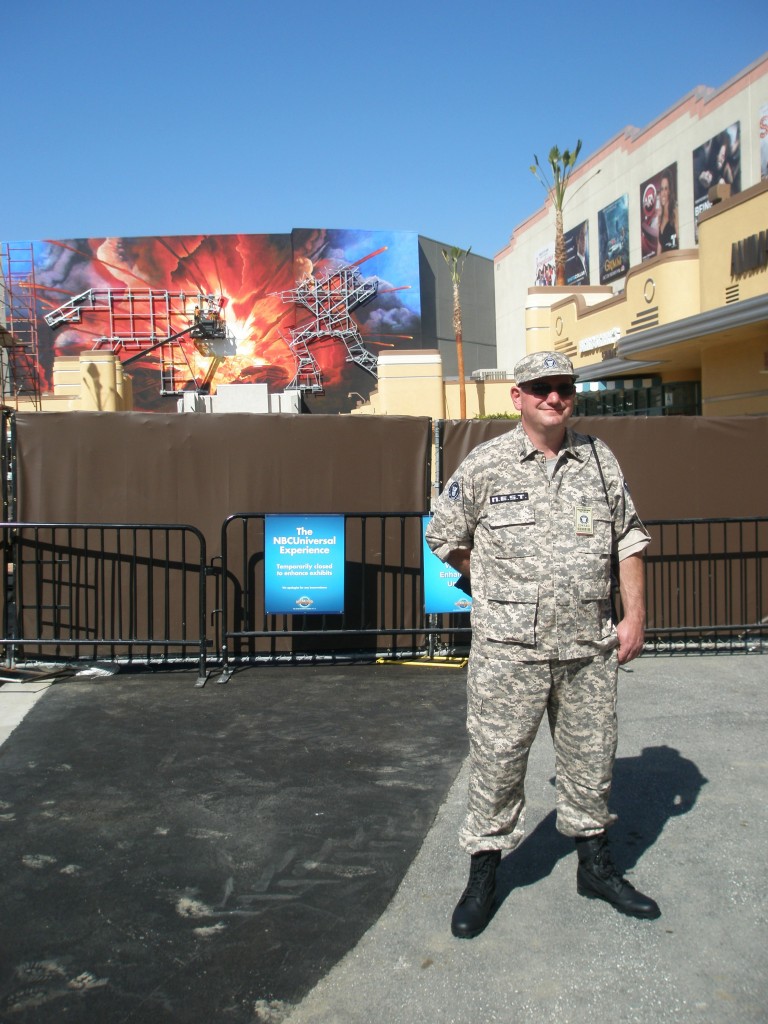 He did not seem to know much about the website (to my displeasure), but he did mention he was from the ride and that the experience would be more "complete" than the Singaporian version which opened last December. He was a nice guy and look forward to interacting with him more in the coming months leading to the grand opening.
That is it for this update, thanks for checking it out!
For more information regarding Transformers: The Ride! Be sure to check out it's Official Website!
For more of our theme park adventures, be sure to follow us on Twitter