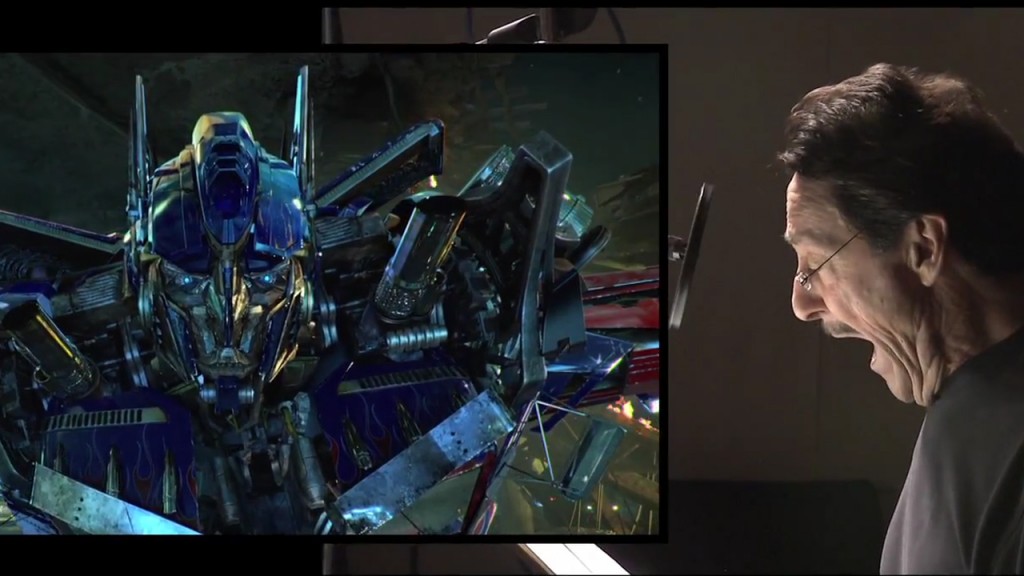 Peter Cullen, Voice of Optimus Prime since 1984 Reprising his role for Transformers: The RIDE 3D. Image property of Universal Studios Hollywood.
Recently Universal Studios Hollywood released a short 3 minute long behind the scenes video showcasing many of the methods, designs and backstory of the creation of the highly anticipated attraction. It's typical of Universal Studios to also release full 30 minute Behind The Scenes TV specials on Local NBA station's during the launch of a new attraction. Transformers: The Ride 3D officially opens on May 25th, 2012.
For more information regarding Transformers: The Ride, check back for more updates.
Also, please visit www.universalstudioshollywood.com or the ride's official webpage at www.prepareforbattle.com