Over the past 100 years, Universal has released some of the most awe inspiring films of all times. Films are the reason we have not only Universal Orlando resort, but also many other major theme parks and attractions. In celebration of 100 years of Universal films, Universal Studios will open the all new Universal's Cinematic Spectacular:100 Years of Movie Memories on May 8th.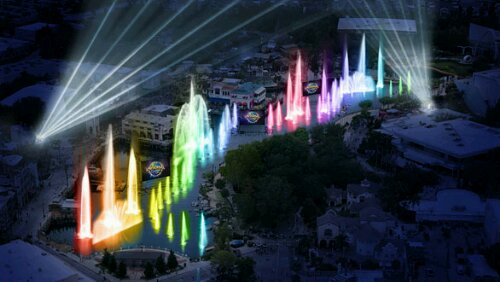 Universal Orlando has released a look at the all new nighttime show coming to the park this May. In the video Steven Spielberg shares his thoughts on what makes films so important.
httpvh://www.youtube.com/watch?v=9M53cmRuYz8&list=UUGl3kbSLHfKb3QeOYG7pAuA&feature=plcp
Spielberg is the director of many of the films that will be featured in the all new show. The show will feature fountains, pyrotechnics, narration by Academy Award winner Morgan Freeman and of course movies.
So what are some of your favorite movie memories? Mine personally has to be Jurassic Park when the two doctors see the dinosaurs for the first time. "They're moving in herds, they really do move in herds".
It encapsulated every boys dream of seeing a living breathing dinosaur…it brought my imagination to life.
What was yours? Let us know in the comments below!
For more information, including tickets, visit the official Universal Orlando website!