Kennywood Amusement park in Pittsburgh Pennsylvania is now closer to selling beer.
Wednesday, March 11, There was a public hearing and West Mifflin council approved a liquor license transfer for the park's owner, Festival Fun Park LLC, whose parent company is based in Madrid, Spain, to the amusement park from a closed McKeesport restaurant property the company owns.
Kennywood spokesman Jeff Filicko said,
"If the license transfer gets approval from the state Liquor Control Board, beer would be sold in a designated location in the park, starting in late June".
Along side the beer garden will also be a new BBQ Pit serving up some of the areas best BBQ eats! The dedicated location Flicko speaks of is the area across from Aero 360 along the lagoon. The pics below is the exact location the new "Beer Garden" will consume.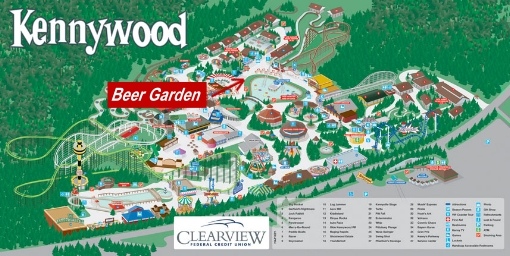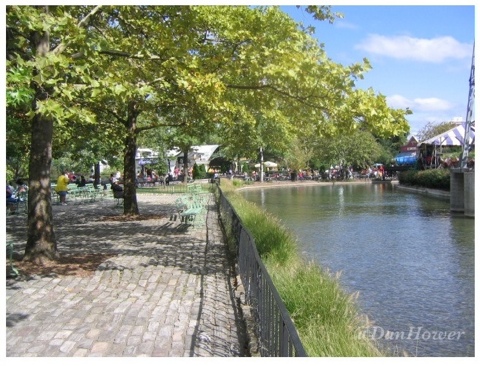 Also in a statement, Flicko said,
"Our plans to establish a beer garden will be done in a responsible manner that will maintain our family-friendly atmosphere. Kennywood would be just one of many family-friendly venues that cater to children and families while offering beer to responsible adults. We plan to offer the sale and consumption of beer in one specific area to ensure a controlled and family-friendly environment. As always, the safety of our guests and team members will be our main priority."
The park sold beer for the first time in October during two weekends of Oktoberfest-themed events, using a catering event permit from it's sister park, Sandcastle Water Park in West Homestead, which Festival Fun also owns.
If all goes as scheduled, Kennywood plans to sell beer regularly until their season ends in September. Nothing has been said if they will try to keep selling beer during their annual Phantom Fright Night's and Holiday Lights events.
Kennywood • Pittsburgh, PA.
Opening Day: May 5, 2012
For more info on this park visit www.Kennywood.com