Kings Dominion opens for the 2012 season today with two new attractions for the 2012 season. Both are big, both can take your breath away, and neither one is a coaster. Dinosaurs Alive and Windseeker, both new for the 2012 season will open with the park. And though they aren't coasters, they both look to make a huge impression with fans of the park, and regular park guests alike.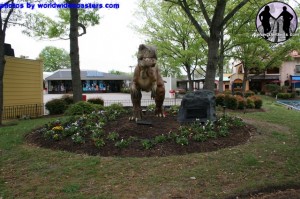 As you walk into the park, you get a sense of what's to come. Dinosaurs are everywhere! The park is hoping that these ancient creatures are loved enough to draw young and old through the new attraction.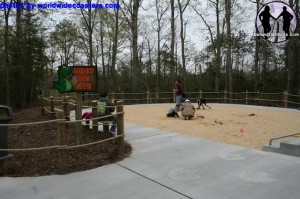 Guests can dig for fossils in the Dig Site. A huge skeleton is buried in the sand, and guests are encouraged to get down and dirty to uncover it. See what paleontologists really go through in discovering these huge "Thunder Lizards".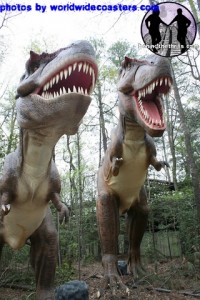 The attraction features 36 fully articulated dinosaurs that roar, move and come to life in five different sections. The action goes from the mild grazing of herbivores, to the awesome power of a T-Rex attack. Nestled in the back of the park, guests are really whisked away to the time before man, when Dinosaurs ruled the earth.
httpvh://www.youtube.com/watch?v=aBWmbT2jHnk&feature=youtube_gdata_player
Dinosaurs Alive is a separate ticket, and costs only $5 dollars with park admission.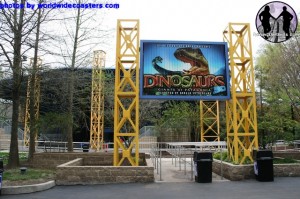 Also new is the 3D film, Dinosaurs. This film is included with park admission, and puts guests right into the Jurassic with Stunning 3D.
More Dinosaurs courtesy of Worldwide Coasters:
Also new this season, and possibly bigger than Dinosaurs is the all new 301 foot tall Windseeker. Peanuts Characters were on hand to help open the massive new swing.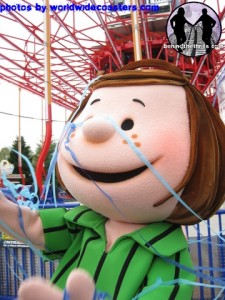 Windseeker was a huge success for Kings Island and other Cedar Fair parks last season, so it seemed only natural that the success moved to other parks as well. The swing is 301 feet tall, and features an amazing LED light kit.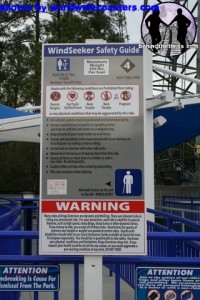 The ride, by Mondial, has a height requirement of 52 inches and spins riders out at a 45 degree angle. It gives amazing views of the park and the countryside as well and has been amazing for the other parks.
httpvh://www.youtube.com/watch?v=59EC_BmwEL4
More Windseeker photos courtesy of Worldwide Coasters:
For more information on Windseeker and Dinosaurs Alive, visit the official website!