Today the DisneyParks Blog announced two brand new entertainment offerings coming to the much anticipated Cars Land at Disney California Adventure this summer.
The first show will be titled "Red To the Rescue" featuring Red The Firetruck. This show will be a family friendly water based show.
Description from the DisneyParks Blog:
Big and red on the outside, gentle and good-natured on the inside, Red the Fire Truck shows up with his sirens blaring and his bell ringing, heading to meet up with his good buddy, a Volunteer Firefighter. The Firefighter lets everyone know the flowers in the area need watering. It's "Red to the Rescue," but each time the Firefighter attempts to use Red's hose, it backfires on him! In all the fun, the plants manage to get wet, and you might too!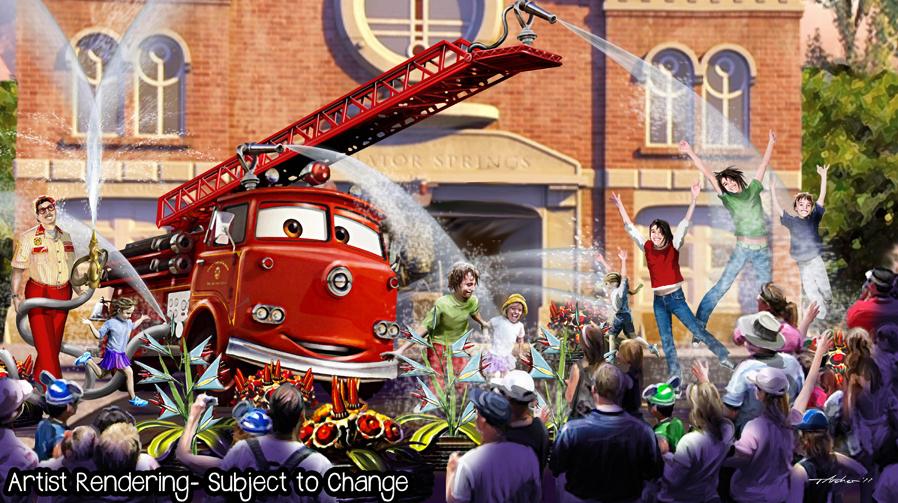 The second show will be a high energy dance party called "DJ's Dance & Drive" featuring DJ the street racer from the first Cars film.
From Disney Parks Blog:
Bringing a completely different kind of beat to the street is "DJ's Dance & Drive." DJ, the ultimate party car, rolls into town with his giant speakers, built-in disc changer and his very own dance party, led by a girl named Spinner. This gang stops traffic everywhere they go, creating a spontaneous, interactive dance party. Spinner and the crew teach us moves like the Overdrive, the Reverse and the Hairpin Turn, while DJ calls up the hits, from "Life in the Fast Lane" to "Car Wash." DJ's going to shift Cars Land into high gear!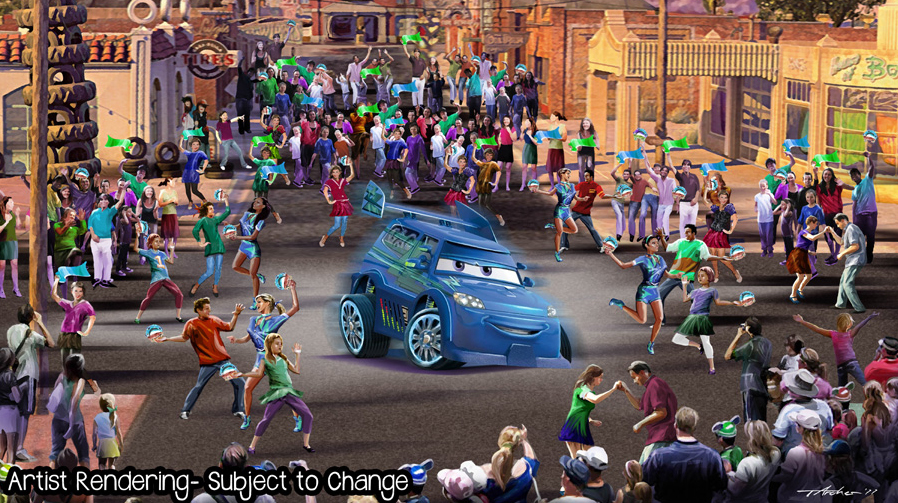 For more news regarding Cars Land keep coming back for future updates!
Also be sure to visit Disney's official blog http://disneyparks.disney.go.com/blog/ for the latest in Disney News.