On this day, April 29, in 1972, Kings Island in Cincinnatti, Ohio opened its gates to the public after two years of construction. When Kings Island opened, the park touted nearly 60 attractions including The Racer, The Enchanted Voyage, Rotor, Tumblebug, Skyride, Turnpike Cars, the Scooby Doo roller coaster, and others.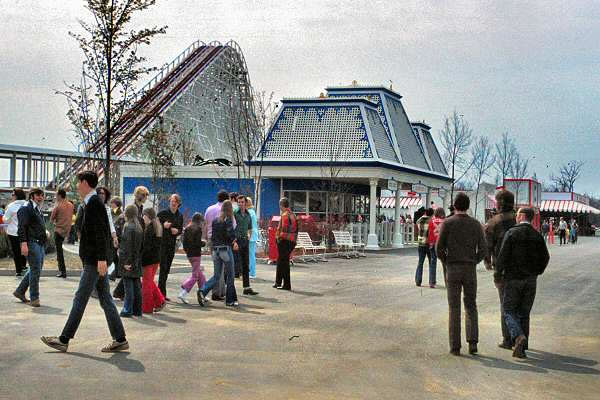 Since Kings Island opened, the park has seen millions of visitors and many great new attractions including The Beast, Diamondback, Son of Beast, Windseeker, and more! Kings Island has already begun to celebrate the 40th anniversary of the park through a contest on Twitter where fans can answer a daily trivia question for the chance to win tickets, behind the scene experiences, merchandise, and more.
Kings Island is now open for the season. Daily operation will begin on May 11th and Soak City Water Park will open shortly after on May 26th. For more information about Kings Island, visit http://visitkingsisland.com/.