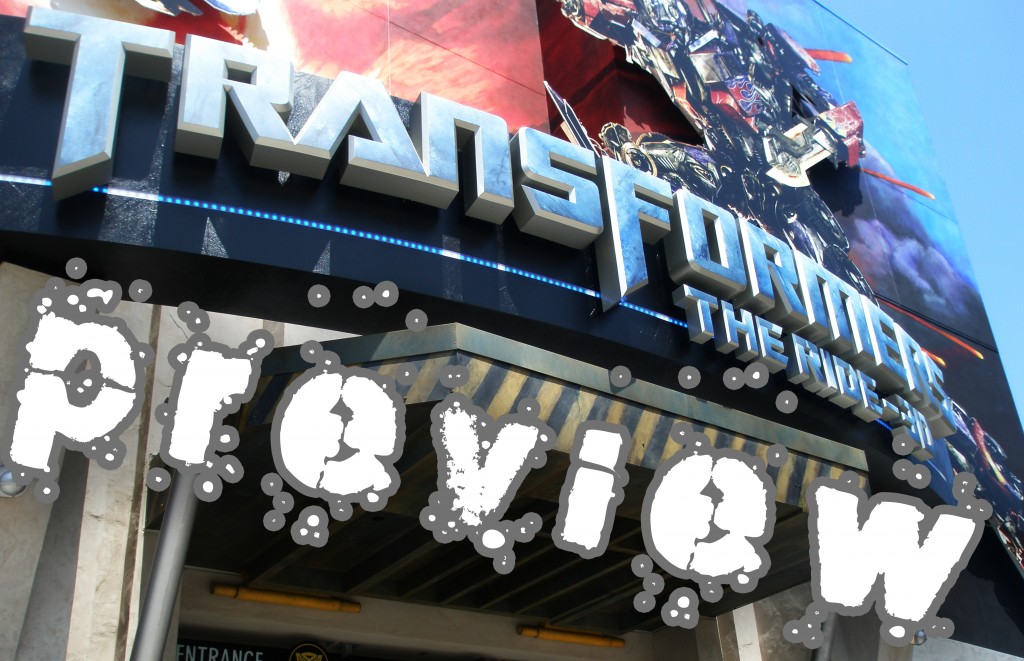 Universal Studios Hollywood is often considered the lesser  of all Universal Parks and Resorts.  Due to it's small size, unique layout and cloned attractions, it's often overlooked as a SoCal destination for Tourists. That is how Universal was perceived before Transformers crash-landed in LA. At last Universal Studios Hollywood has an attraction to not only boast over the popular Florida parks, but over parks all over the country if not world! Utilizing a next generation ride system based on The Amazing Spider-Man attraction at Islands of Adventure, Transformers takes the technology one step further.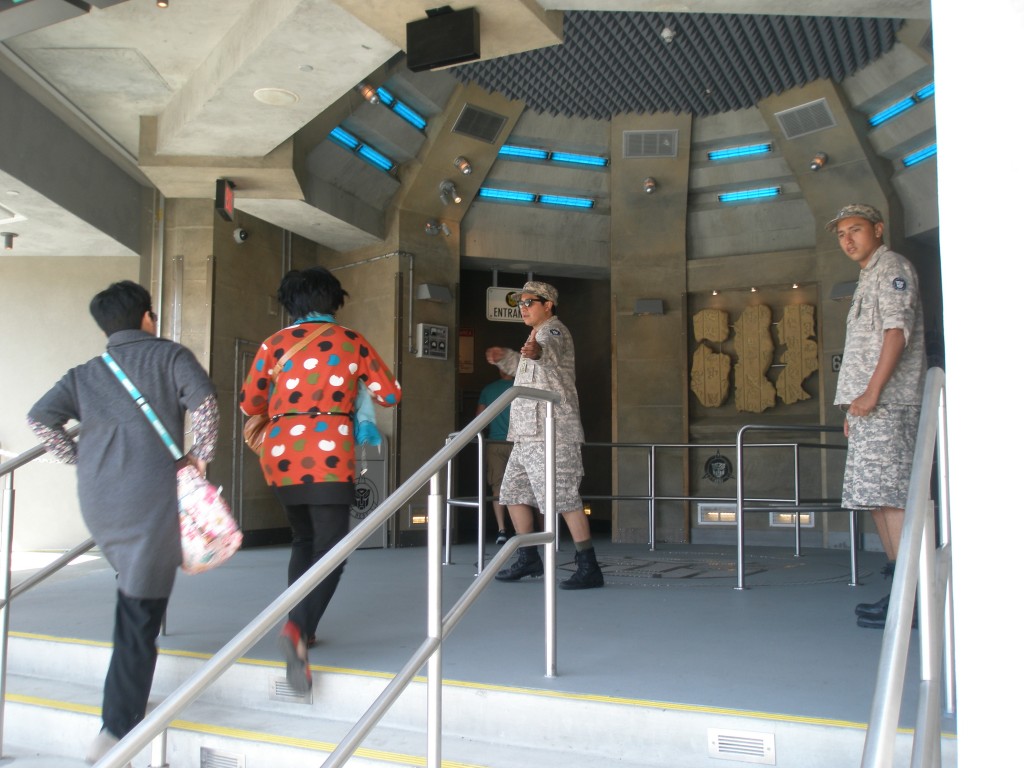 From the moment you enter the show-building you are immersed into the world of Transformers and have entered a N.E.S.T. military facility under attack from the evil Decepticons. The attack being led by Megatron himself.  Inside the facility you are met by an array of screens, monitors, buttons, for guests to interact with.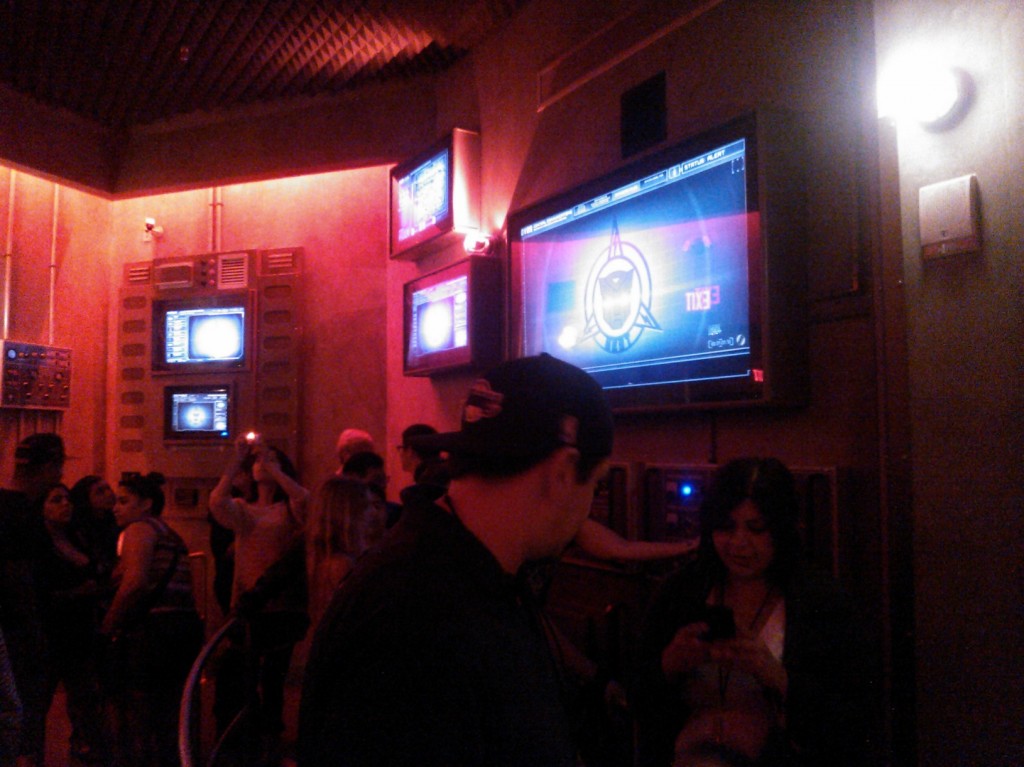 The queue is one of the best I've ever been in. It really gives you a sense of heighten awareness, and I would even say it's designed like a Horror Nights maze. The closer you get the the station, the more chaotic your surroundings become, with alarms blaring, gun fire, and military personal/employees yelling at guests as if it were a real military base.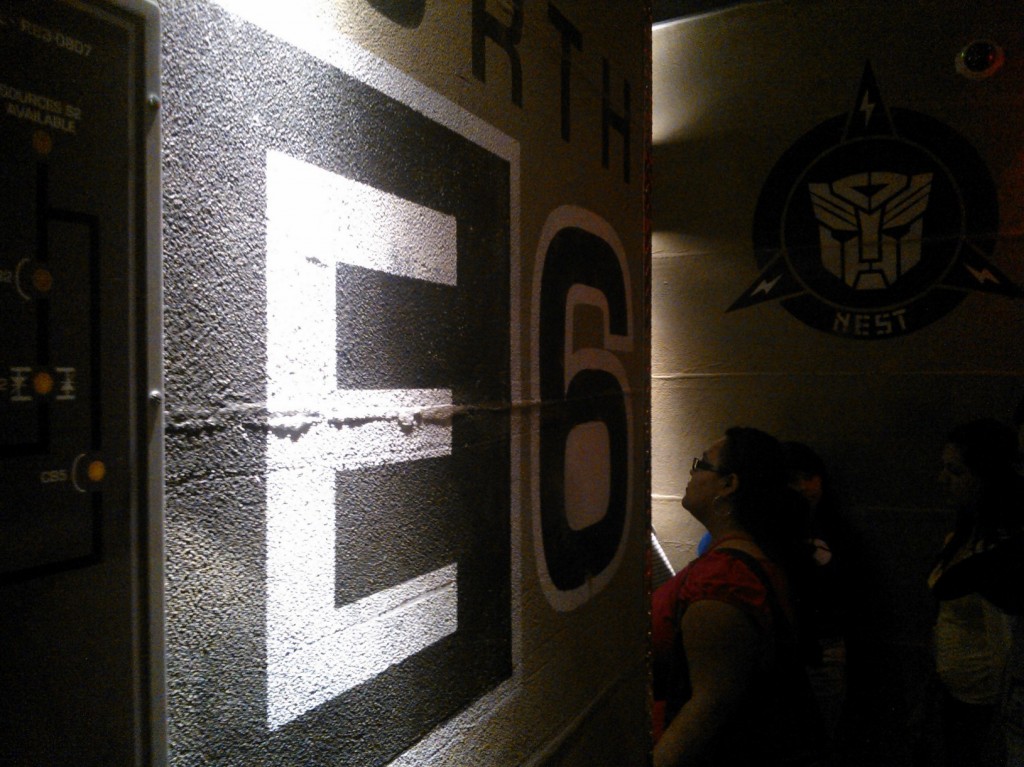 At every moment you are face-to-face with a television monitor, learning something new about the backstory of Transformers, or about EVAC, your ride vehicle, so the line always seems to move.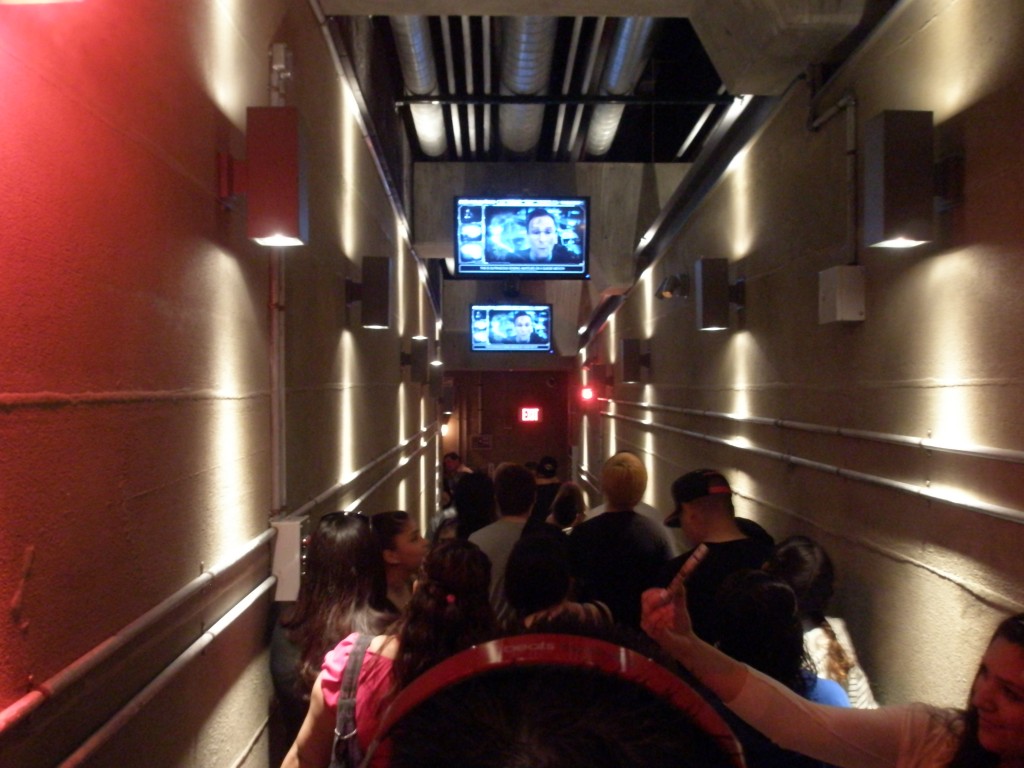 Check out video of the queue in action!
httpvh://www.youtube.com/watch?v=oCyPqmlHhj4
The ride itself is an incredible experience. It does one thing that I've yet to see any other attraction do. It makes you forget your in a theme park. The attraction's action is so seamless that you forget you are even on a ride! The moment you pull out of the station you are face-to-face with Decepticon Ravage. He lunges at you, retrieves the All-Spark shard which you are fighting to protect, then jumps over your vehicle, EVAC (the ride vehicle) turns and behind you is Bumblebee ready to pound ravage into bits. That is just an example of the non-stop action Transformers delivers to riders.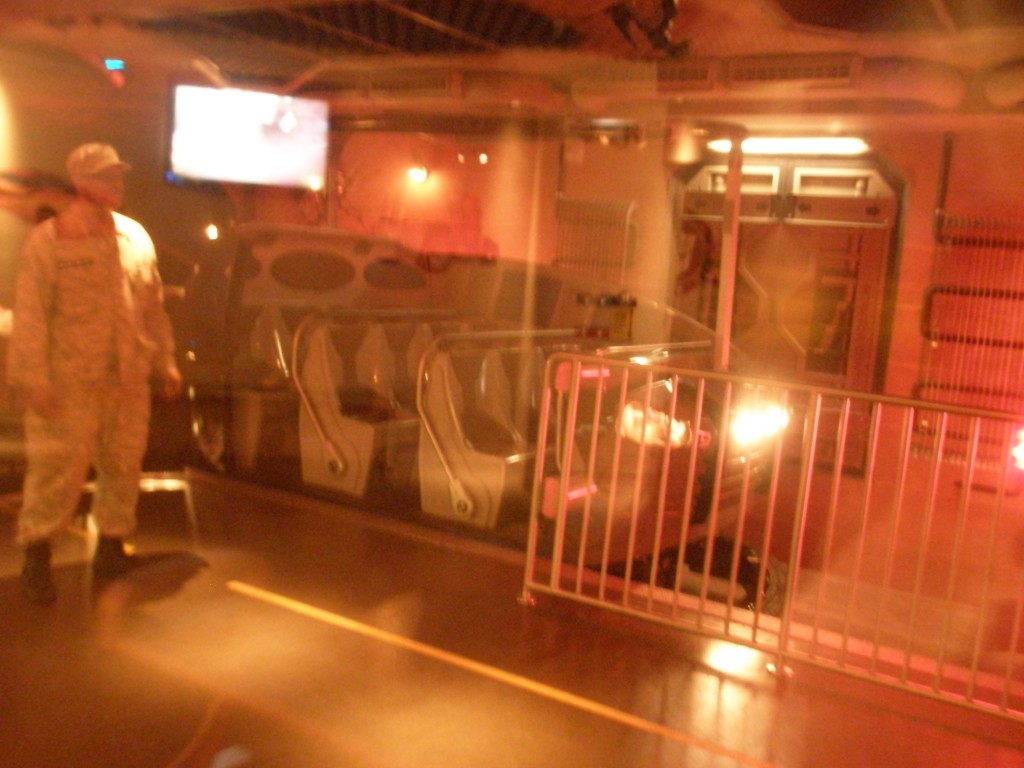 The loading area is so fast paced it even rivals that of Disneyland's Space Mountain.
Transformers The Ride is certainly a must see attraction when you visit Southern California. That's it for this preview of Transformers. Check back for a more in depth look into the queue, and detailed description of the ride itself closer to opening. Transformers: The RIDE 3D officially opens May 25, 2011.
Please visit Universal Studios Hollywood's official webpage at www.UniversalStudiosHollywood.com and the ride's official website at www.PrepareForBattle.com