Universal Orlando hasn't officially released a date for the premiere of their brand new show "Universal's Cinematic Spectacular-100 Years of Movies". However work seems to be going around the clock, and a lot of testing has been happening throughout the past few days. New signs have been going up, as well. Also in the park an old favorite has gotten a new location, which has welcomed it with open arms.
  Splash zone signs have gone up all over the lagoon's edge as the park gets ready for the new show. The new show will include pyrotechnics, and film clips projected on huge screens of water located at different locations throughout the park. In fact we were able to catch some testing of the fountains from the show.
httpvh://www.youtube.com/watch?v=WveKXl4EF7o
Also, Bruce, the almighty shark from the JAWS ride has moved as we told you last week. Not only has he moved, but he has gotten his rightful place by the water.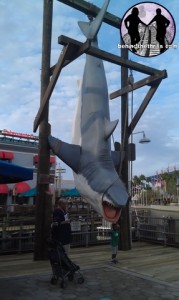 Bruce, as he is called, is located right next to Chez Alcatraz in the San Francisco area, right next to Richter's Burgers. In fact Chez Alcatraz was so happy to have Bruce call their dock home, they came out with some new drinks and an all new menu. This is the first time that the bar has served food.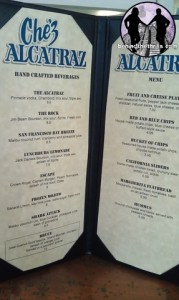 The new drinks are called, Blue Shark Attack and of course…the Bruce. They are alcoholic, and pack quite a…..bite. Of course there are several other new drinks, like The Rock, Alcatraz, and a Frozen Mojito…but really, these two were the only two us JAWS fans cared about.
httpvh://www.youtube.com/watch?v=vx42oCvB9Jo&feature=youtube_gdata_player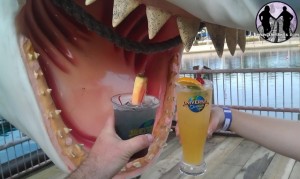 Flatbread pizza's, Hummus, and home made chips are part of the new menu. The flatbread is quite good, and at just around $6 bucks, not a terrible deal.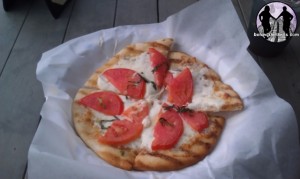 Elsewhere, Saturday Night Live merchandise as well as Despicable Me merchandise is making a huge impact.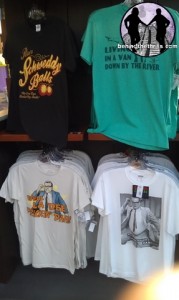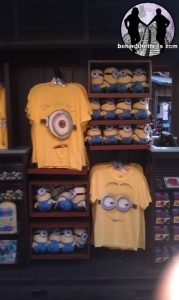 Despicable Me will make it's premiere this Summer, but Saturday Night Live? Could this be a long rumored show to move into the old Herc and Xena building? Perhaps it will be Universal's answer to American Idol by making it a stand up comedian show? Odder things have happened.   Here's a few more pics from around the park:
For more information on Universal Orlando, visit the official Universal website!