I received several phone calls last weekend about the rumored opening date for Verbolten at Busch Gardens Williamsburg. Employees standing outside Verbolten last weekend were telling guests Verbolten would be opening on May 18th. Busch Gardens made quite a subtle announcement on Thursday that May 18th was the official day Verbolten would open.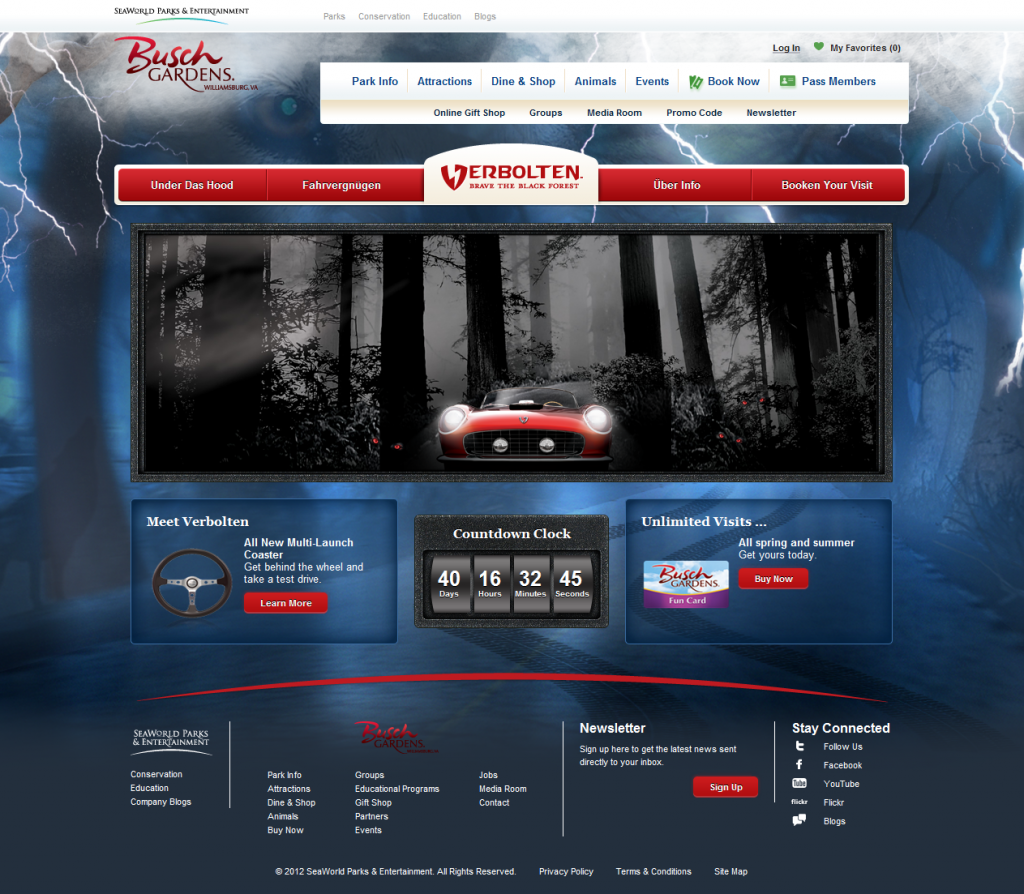 Of course, just after the opening date was announced, Busch Gardens has changed the Verbolten website to include a lot of exciting information about the ride, including a map of the ride, the back story, a countdown, and fun facts about the ride.
Notice the information page has several statics for the ride, including speed, height, length of the track, and the ride duration time, which is now 90 seconds. Underneath the train section, notice five different colored blocks: they represent each train and it's color pattern. I'm still diggin' that green train, but blue looks like it will be a close favorite.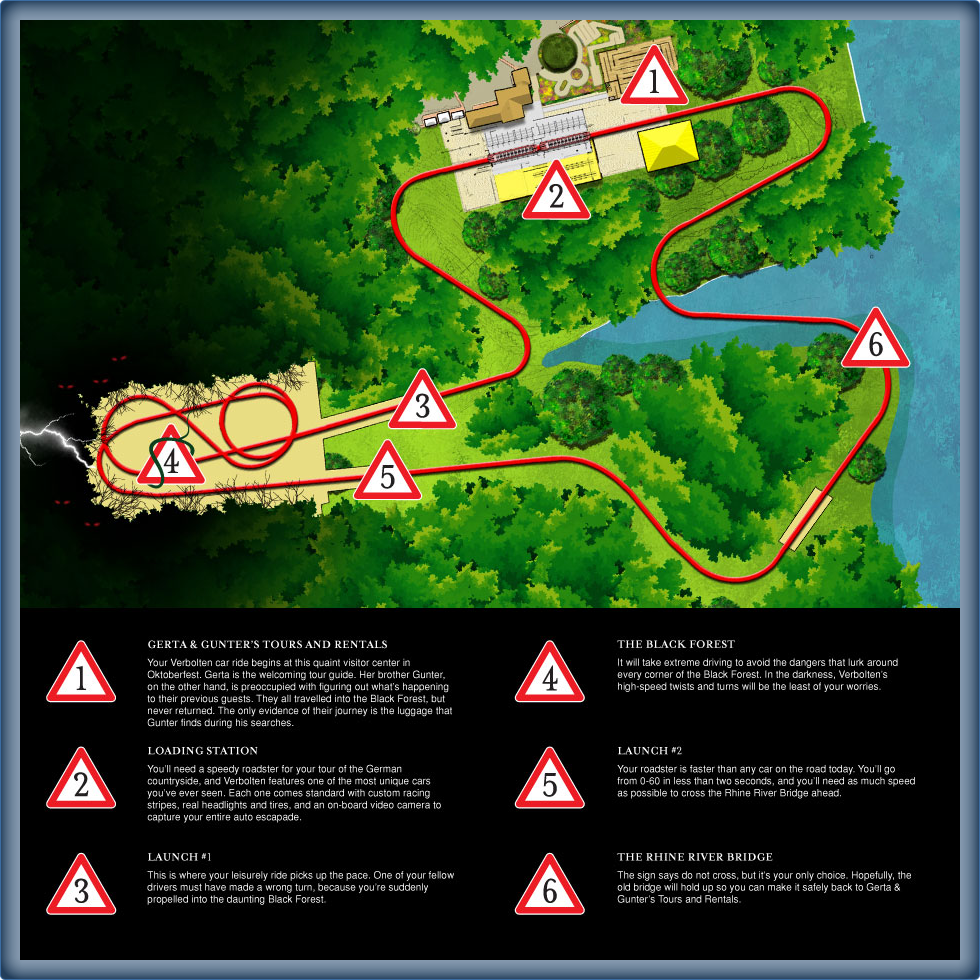 This is something we've seen before on our construction tour behind the scenes of Verbolten last month. This is also now featured on Verbolten's website.
Verbolten opens on Friday, May 18th. Are you ready?
For more information about Verbolten, visit
http://verbolten.com
.