The Sandusky Register received a memo from Cedar Fair CEO Matt Ouimet from back in February of this year about a new attraction coming in 2013. The park is looking to make the biggest capital expenditure in park history. So what does that mean? A big huge new coaster.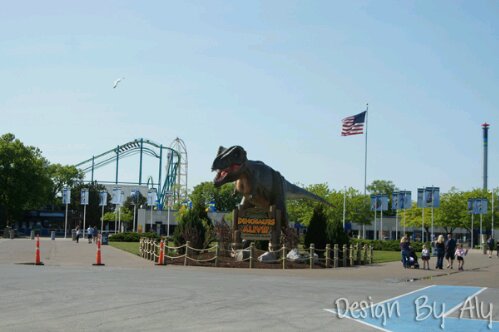 Cedar Point is known as America's Roller coast, and is known the world over for their amazing coasters. The park hasn't opened a new coaster since 2007 when it opened the Intamin launch coaster, Maverick. The park is known for creating record breakers, and it seems like 2013 might hold another record.
According to reports Cedar Point is looking to install a B&M Wing Rider. The wing rider coasters put riders on either side of the track with nothing above them, and only air below them. The coaster will be the third in the U.S. of this kind and will be the tallest of the type with a drop of about 170 feet. It's also expected to be the fastest of the wing riders.
However the good news does come with a bit of a downside. The coaster will present a huge statement at the front gate with guests soaring over the crowds as they walk into the park. In order to make this possible the park will need to remove two rides.  The park will remove an observation tower and the indoor coaster Disaster Transport which is an Intamin Bobsled coaster.
If you're keeping track this will put Cedar Point's coaster count down to 15 until the new wing coaster is opened. Next year will also see a new coaster for rival park Six Flags Magic Mountain, which now has 17 coasters making them the roller coaster capital of the world. When both coasters open, Cedar Point will have 16 and Magic Mountain 18.
Nothing has been officially announced by the park. They are expected to make an official announcement later in the summer. This season Cedar  Point added two new attractions, the prehistoric Dinosaurs Alive and will open the all new nighttime celebration Luminosity next week.
The expected cost of the coaster is to be around $25 million.
For more information on Cedar Points current rides, attractions and ticket prices, visit the official website.