Over the weekend SeaWorld San Antonio opened the all new Aquatica San Antonio. The park features 42,000 square feet of white sandy beaches, 500 animals, and a lot of wet family entertainment. During the grand opening festivities, which started Friday, state and local officials were on hand to state the importance of projects like Aquatica to the local and state economy.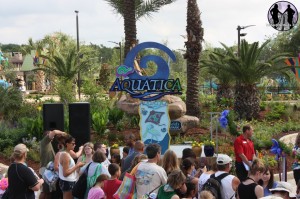 "Aquatica San Antonio is a huge investment in San Antonio" said State Representative Jose Menendez "One of the most important things that we can't overlook is the economic impact that this park is going to have."
The park has employed several hundred new workers, mostly high school and college students, in positions from food and retail as well as lifeguard positions.
"Felicidades, Congratulations on opening Aquatica." praised San Antonio Mayor Julian Castro who was also on hand for the festivities "SeaWorld has been one of the anchors of our booming hospitality industry, and Aquatica is going to take that to an even higher level."
The new water park is but the first step in many changes coming to SeaWorld San Antonio in the next few years. While the park was celebrating it's first guests, SeaWorld San Antonio general manager dropped a hint that the best is still yet to come.
It's our guess (nothing official has been confirmed yet) that the park will make some huge announcements towards the end of the summer, seeing that 2013 will be the parks 25th anniversary. It could be anything from the rumored year round operation of the park, to a new coaster, to several new attractions.
For the grand opening Saturday, thousands of guests were on hand to catch a first glimpse of SeaWorld San Antonio's all new Aquatica.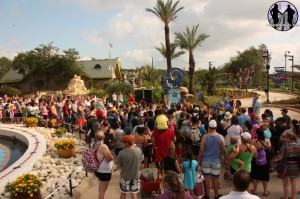 The SeaWorld staff held a brief ribbon cutting ceremony and allowed guests to rush towards the first of the slides.
First reactions to the park were of amazement and excitement. Lines formed quickly for the bigger attractions, and everyone coming off seemed extremely happy with the results, indicating that the investment and time put into the all new park is definitely a winner.
For more information on Aquatica San Antonio, including tickets, visit the official website!
For more of our coverage of SeaWorld San Antonio, click here!