Nearly a month and a half in advance of it's grand opening, the Carthay Circle Restaurant and new icon of Disney California Adventure has started taking reservations. Here is the official press release via the Disney Parks Blog.
The exciting new Carthay Circle Restaurant opens Friday, June 15, at Disney California Adventure park, with reservations open beginning today.

Recalling the grandeur of the original Carthay Circle Theatre in Los Angeles, where "Snow White and the Seven Dwarfs" premiered in 1937, the Spanish Colonia Revival-style restaurant is a warm setting to showcase contemporary Southern California cuisine – seasonal, artisanal ingredients; locally sourced produce, seafood and meats; hand-crafted cocktails, and California craft beers and wines.

Award-winning Executive Chef Andrew Sutton of Napa Rose brings his second concept to the Disneyland Resort, this time focusing on seasonal products and the diverse flavors found in Southern California. His protégé, Gloria Tae, also from Napa Rose, will be at the helm of the kitchen, while Chef Andrew will split his time as executive chef between Napa Rose and Carthay Circle Restaurant. "The culinary team is a group of true artists with passion and confidence for creating delicious food," says Sutton.

Southern California's cultural diversity is the foundation for the global flavors. For lunch, there are delectable tastes such as crispy firecracker duck wings finished with soy, lime and Sriracha chili sauce; sautéed northern halibut with roasted red bell pepper, caperberry and orange relish; and Angus flank steak cobb salad with Mine Shaft Blue Cheese, bacon, avocado and arugula with Cabernet essence.

The dinner menu showcases entrées like Colorado rack of lamb with fried zucchini blossoms, fennel puree and summer succotash; grilled Jamaican jerked kingfish with a tropical salsa of pineapple, mango, black beans and lime; and strawberry-lemon roasted organic chicken salad with jicama, haricot verts, upland cress (greens) and buttermilk-lemon vinaigrette.

You'll want to save room for seasonal desserts, including toasted lemon pound cake with fresh marinated blueberries, lemon curd cream and Tahitian vanilla chantilly, and "Peaches In All Their Glory" with peach and white chocolate cannolis with fresh grilled peaches and peach sorbet. (But we think the best-seller just might be the fried banana split Monte Cristo sundae with raspberry and chocolate fudge ice creams, toffee nuts and warm caramel rum bananas.)

The 256-seat restaurant (200 inside, 56 on a terrace) on the second floor of the building is open daily for lunch and dinner. Diners at Carthay Circle Restaurant can also enjoy reserved center stage viewing at the World of Color nighttime spectacular. To request reservations, call 714-781-DINE, 7 a.m. to 9 p.m., or email reservation requests to dine@disneyland.com.'
Also, earlier this week the Disney Parks Blog revealed the first photos inside the brand new upscale dining location.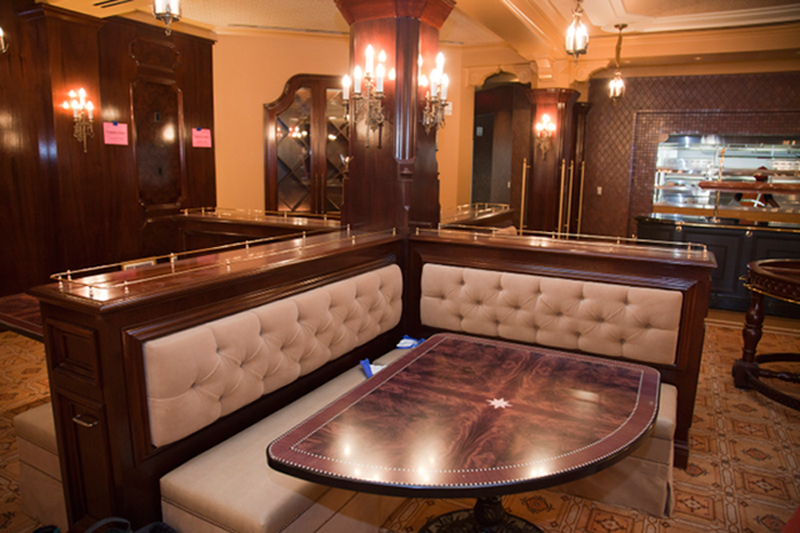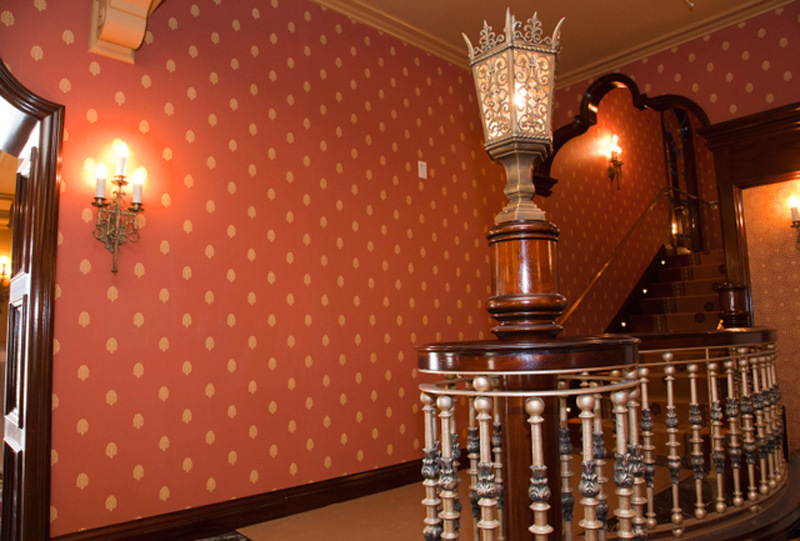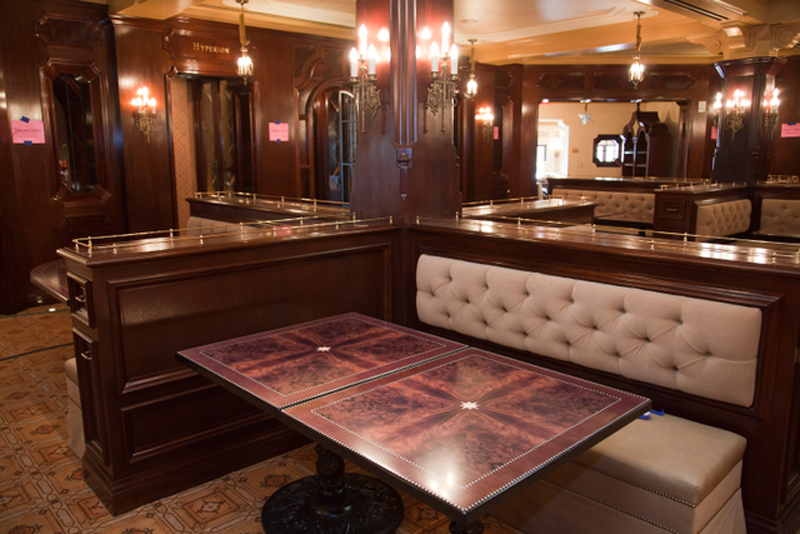 Culinary fans will have lots to look forward to come this summer at Disney California Adventure.
For more updates, be sure to check back here, and Disney's official blog, The Disney Parks Blog. For reservation info,  call 714-781-DINE, 7 a.m. to 9 p.m., or email reservation requests to dine@disneyland.com.