When Despicable Me opened in 2010, it was the lovable Minions that stole the show. Of course the story of Gru and the three orphan girls was touching and endearing, but it was the minions that made that movie. Universal Studios seems to know this and seems to be determined to have these crazy mirth makers take over Universal Studios Florida. The new shop is open, and work continues around the ride, which looks as if it could open any day now.
Signs that were once Minion free now have been infested as the minions make the mayhem they're known for. From putting up signs, to tearing them down, the minions are now everywhere in the park.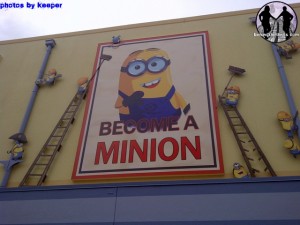 The attraction is looking closer to opening than ever as the final walls surrounding the building have been taken down, revealing much of the queue line and some of the inner parts of the building.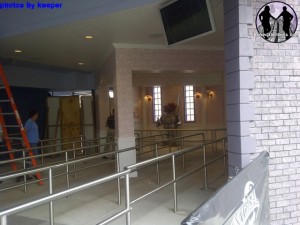 Outside of the queue, a sure sign that the ride is getting ready to open are the…signs. Signs from wait time, to even height sticks are installed and ready to go.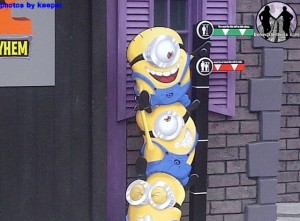 The "Silly Stuff" shop is also now open, and showcasing tons more merchandise than we've seen.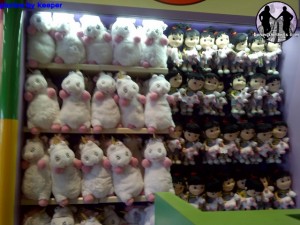 Now you can have your own unicorn…and why would you not want it? IT'S SO FLUFFY! More merchandise includes shirts, coffee mugs, and more minions than you can bear.
More Minions:
Universal Orlando has not released an opening date when they plan to assemble the minions, but by the looks of things, it could literally be anytime. Follow along as we bring you all the latest on Despicable Me.
For more information, including tickets, visit the official Universal Orlando website!