As if there wasn't enough goodness coming to the Disneyland Resort, with the huge Matterhorn refurbishment, an Expanded new Carnation Cafe opening, Buena Vista Street, Mad T Party, Cars Land, and a brand new day time water show. Disney has just announced a brand new enhancement coming to World of Color, to showcase Disney/Pixar's newest film BRAVE. Here is the official press release from The Disney Parks Blog.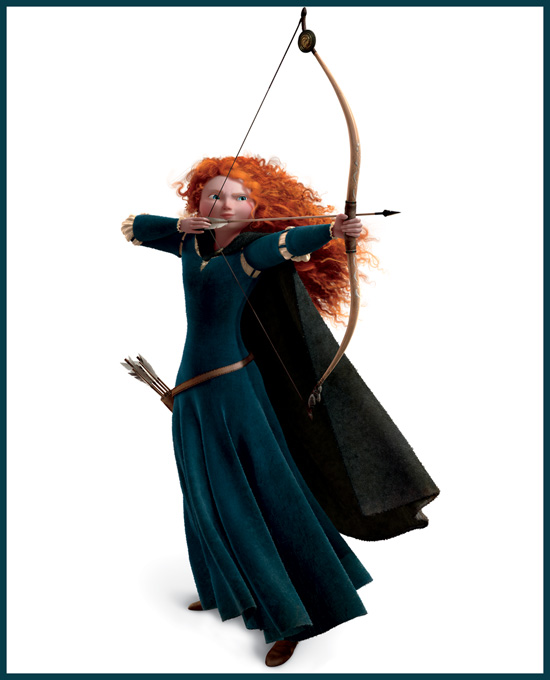 This time next month, all the new entertainment and attractions at Disney California Adventure park will be open for you to enjoy. I, for one, can't wait to see everything. June 15 will be a full day of memorable experiences, capped off with the stunning "World of Color" nighttime spectacular!

Since "World of Color" made its debut back in 2010, the show has featured occasional updates and surprises, delighting audiences with forays into new worlds ranging from "TRON: Legacy" to "Prep & Landing." Just in time for one of the biggest summers in Disney California Adventure park history, "World of Color" is set to introduce another new sequence, inspired by the Disney•Pixar film "Brave."

Set to "Brave" composer Patrick Doyle's stirring Scottish score, the sequence introduces us to the film's adventurous heroine Merida, as she races across the Scottish Highlands, bow and arrow in hand, on her faithful horse Angus, and follows the mysterious will o' the wisps on an epic journey to change her fate.

"Brave" opens in theaters June 22, but you'll be able to catch the "Brave"-inspired sequence in "World of Color" starting June 15.
Are you looking forward to everything coming to the Disneyland Resort on June 15? We certainly are!
Thanks for reading, check out future updates here or at the DisneyParks Blog.