Kings Island will be opening their waterpark, Soak City, this coming Saturday. Over the winter, Soak City has nearly doubled in size with the addition of brand new elements to the park including a new wave pool, a renovation to the current lazy river, a brand new entrance, more amenities such as changing rooms, a sand volleyball court, and more lounging space. Soak City now incorporates more than 50 water activites, which include 30 slides, two wave pools, tropical lagoons, rushing rivers, 3 family areas, sandy volleyball courts, waterfalls, and more.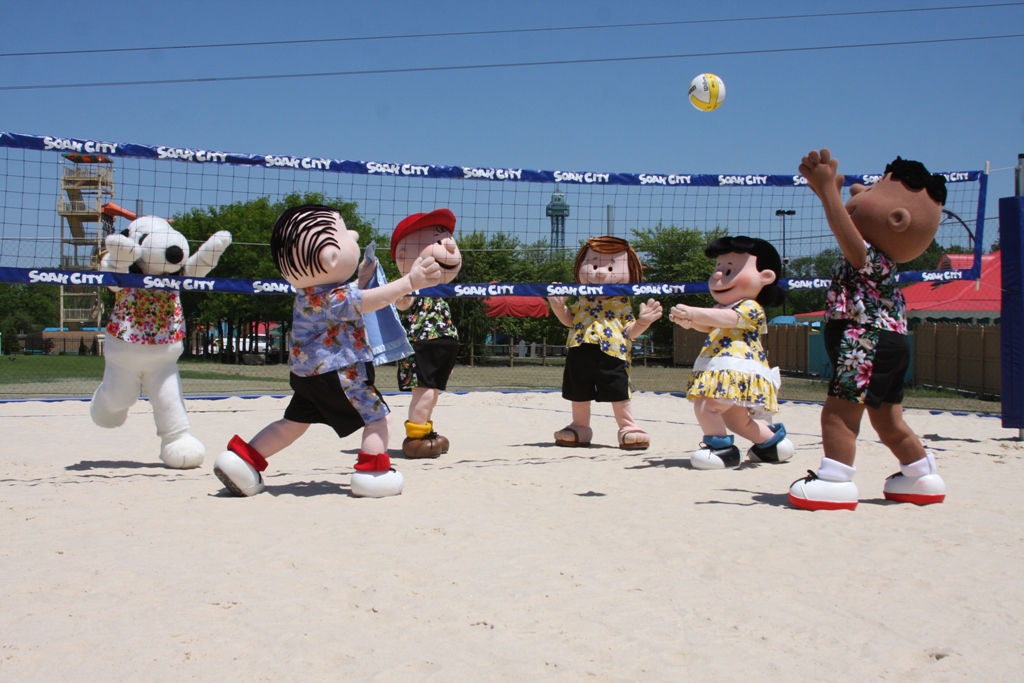 Kings Island captured this photo of several characters of the Peanuts playing volleyball on the new sandy volleyball court. Characters pictured include: Snoopy, Charlie Brown and Peppermint Patty take on Linus Van Pelt, Lucy Van Pelt and Franklin.
For more information about Soak City or Kings Island, visit http://visitkingsisland.com/.
Want more theme park adventures? Follow us on Twitter for the latest!