Aquatica San Antonio is now officially open. Although Aquatica limits their attendance to roughly 5,000 guests to keep guests comfortable and to help control lines, Stingray Falls will quickly form lines as it is the park's signature attraction. If you've seen an advertisement somewhere for Aquatica, you know Stringray Falls. Aquatica took the idea for the attraction and they nailed it! It perfectly blends animal encounters with a family ride that just about anyone can ride.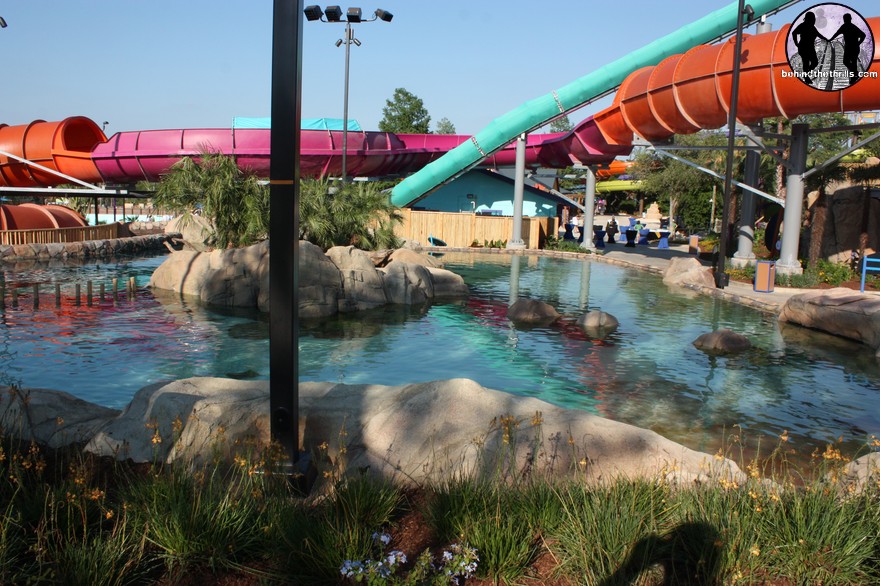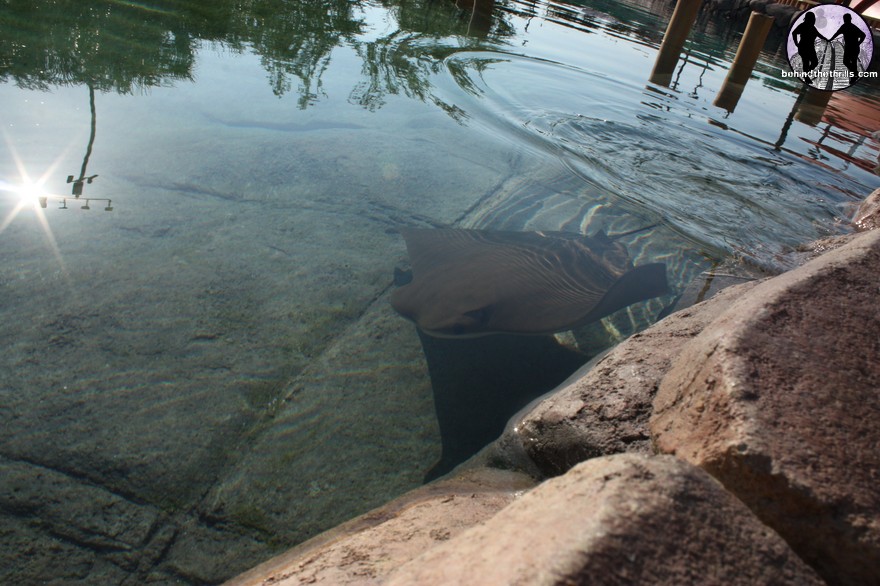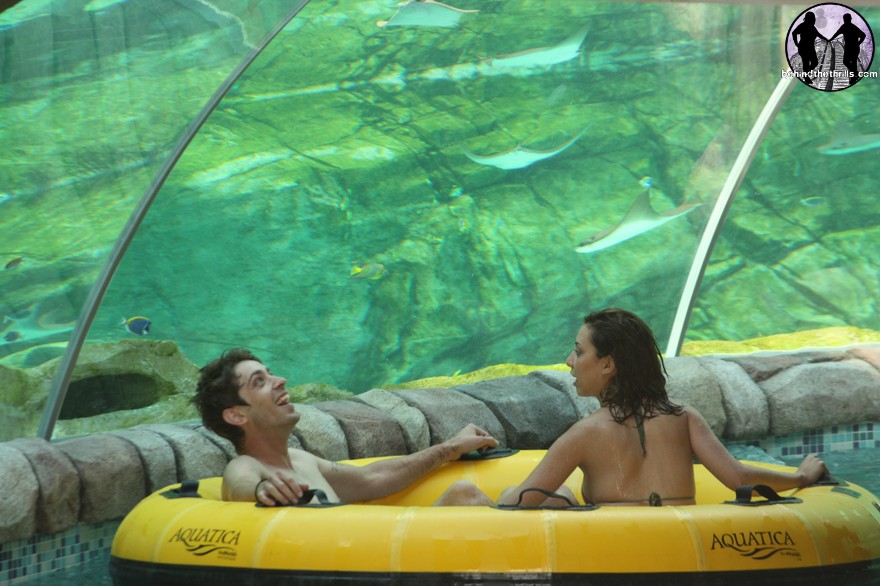 This attraction takes traditional family slides and puts a spin on in by blending it with an up close animal encounters. Stingray Falls is tons of fun for the whole family, even the little ones. With a height restriction of just 36″, pretty much everyone in the family can ride. The ride will take you through a series of tubes and might splash you a little, but at the end, you enter an underwater grotto where Stingrays and other tropical fish swim above your head.
httpvh://www.youtube.com/watch?v=y5gB6dr-kik
Stingray Falls is located right at the front of the park, so this is one of the first thing you'll probably want to do during your visit so you don't stand in line very long. If you happen to show up later in the afternoon, you could probably come back later in the evening when lines are shorter, but this is a must ride! Even if you aren't in the water rides and you came to dig your toes into the sand, I highly recommend you check out this attraction. It's incredible.
Here's what park guests have to say about Stingray Falls:
httpvh://www.youtube.com/watch?v=WpLZTdZm0DM
If you don't want to ride, Stingray Falls still offers something for you! Ke-Re Reef, where the sting rays live, offers up close encounters all within itself. You can purchase a tray of food to feed the stingrays for around $5, or you can purchase a package and wade with the rays and feed them. The cost is $25 per person to wade with the rays, but it's a cool experience. You can reserve your stingray experience online by clicking here. They don't have any teeth, so you don't have to worry about getting bit. Actually, it feels like a vacuum cleaner sucking the food out of your hand. Of course, you can always try to touch them for free but they will more than likely come up to you if you have food.
More Stingray Falls:
For more information about Aquatica San Antonio, visit http://aquaticasanantonio.com/.