The Themed Entertainment Association (TEA) has released their annual global theme park attendance report for the 2011 theme park year. The report, which tracks attendance for every theme park in every nation around the globe, is primarily dominated by U.S. theme parks once again this year. Unsurprisingly, Disney parks make up most of the top spots in the list, but what is surprising is how the rest of the U.S. parks faired.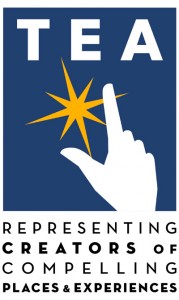 For the second year in a row, Universal's Islands of Adventure has had the largest amount of growth in attendance in American parks over the previous year. The reason? The Wizarding World of Harry Potter. In 2010 Islands attendance grew 36%, while this year the increase was 29%. What that means is that Islands of Adventure saw 5 million guests in 2010, which was up 36% over 2009. 2010 Islands saw over 7 million guests. Quite a huge number, especially with an economy that is still dragging. In fact, The Wizarding World of Harry Potter is attributed for a large percentage of the growth in the Orlando parks. Overall the entire North American theme park industry was up 2.9% over 2010, which is still a good jump considering the continued economic struggles.
The real question will be, can Universal continue the growth as the Wizarding World ages, and Universal parks in Hollywood get their own Wizarding World areas.
Here's the global 25-

A lot of the Disney parks saw a slight increase, while some of the parks, like EPCOT remained flat. Overall the theme park industry grew 4.8% worldwide which is an astonishing feat in this economic climate. Asian parks had the largest increases overall, and a lot of the growth is attributed to the fact that many parks are putting in all new state of the art attractions. With a large number of roller coasters and other attractions going into American parks this year, it will be very interesting to see which parks shake up attendance next year.