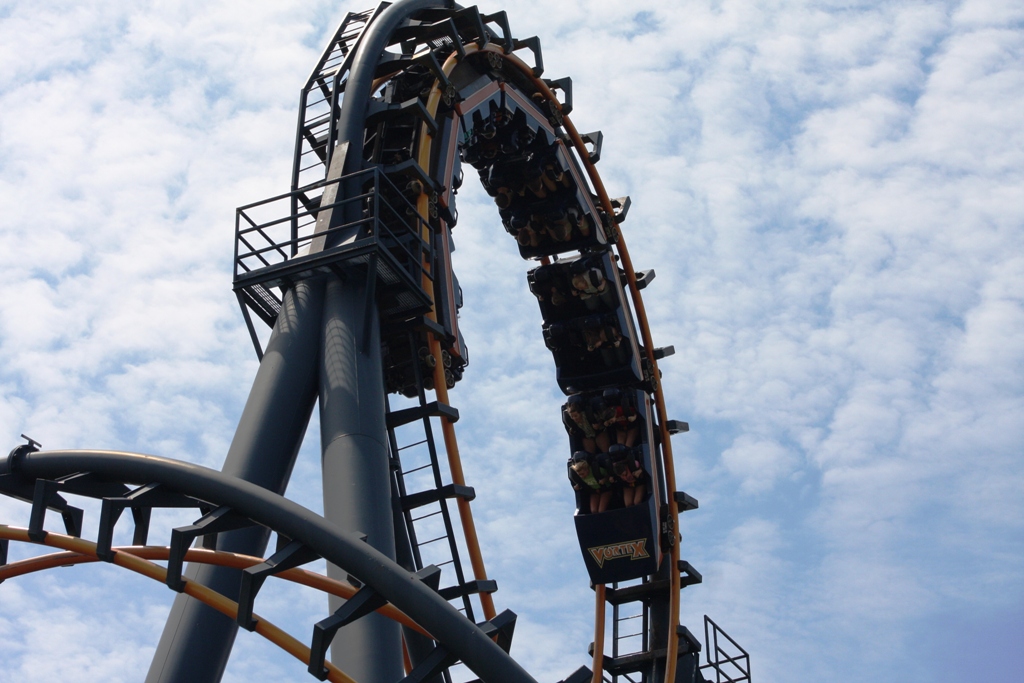 The Vortex roller coaster at Kings Island is celebrating it's 25th anniversary this year. Vortex, built by Arrow Dynamics, opened at Kings Island in 1987. The ride features two vertical loops, a boomerang turn, a corkscrew, and a 360-degree helix. Since Vortex opened, it has given more than 36 million rides, with 1987 holding record attendance for the ride, which saw a total of 2,183,642 riders.
httpvh://www.youtube.com/watch?v=GvDXCdzhF0Q
For more information about Kings Island, visit http://visitkingsisland.com/.