You would never know that half of the park is under construction at SeaWorld Orlando while work continues on Antarctica, the all new penguin adventure slated to open in 2013. Turtle Trek is the main attraction in the park as the summer starts to burn hot in Orlando. The all new attraction is still clocking in heavy waits, and offering a great escape from the heat. Meanwhile, across the park, construction crews are ripping deeper and putting final demolition into the area that will be known as the Empire of the Penguins.
From Journey to Atlantis, all the way across the park to Sea Lion and Otter Stadium, construction walls offer very little to see in the park. Still, small glimpses here and there offer a look into what is going on. Demolition of the area seems to have been completed, and construction has begun as walls are being refitted and new layers of mud and mortar are attached.
While there isn't much progress visible, it would appear that the debris and chaos that goes along with demolition has ended. New boards and railings are up, and fresh piles of dirt are stacked nearby.
Elsewhere, the all new Turtle Trek continues to be the talk of the park. The all new 3D film has had guests buzzing and with the underwater viewing aquariums, it offers a great way to beat the heat.
Florida Freshwater and Saltwater marine animals can be seen in abundance. Most of the animals that are on display have been rescued by SeaWorld staff and have been deemed unfit to return to the wild safely. Turtle Trek features not only sea turtles, but manatees as well, and carries the message that all guests can be everyday heroes. Keeping with that theme, SeaWorld leads by example in the rescue and conservation of hundreds of animals every year. Last week SeaWorld's team rescued a sick manatee. This week SeaWorld techs found out that the manatee was pregnant.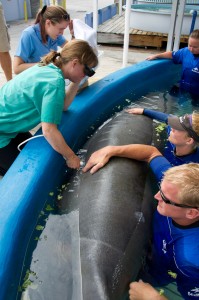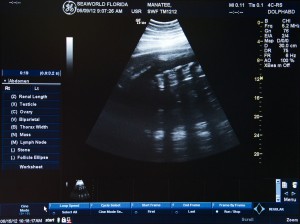 httpvh://www.youtube.com/watch?v=oJ3yOiaGrOg&feature=plcp
SeaWorld kicks off Summer Nights on Saturday June 23rd, and will feature special "after dark" shows, live entertainment and Turtle Trek in the dark!
More SeaWorld:
For more information on SeaWorld Orlando, including tickets, visit the official website!