Animation is the whole reason Walt Disney World exists. Without it, there would be no Disney at all. So it made perfect sense that Disney would open a whole resort totally and completely dedicated to the very art on which the park was founded. The Art of Animation Resort takes the drawings of some of the biggest (and certainly most marketable) Disney films of all times and brings them to life for guests to play, eat and of course sleep among.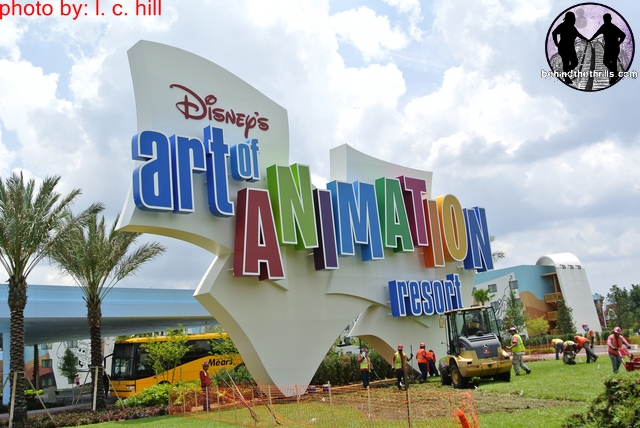 The first phase of the Art of Animation opened Thursday with tons of fan fare. It's quite arguably the most anticipated hotel to open on Disney property. The resort opened the first phase, which is the Finding Nemo Wing. The entire resort is made to look like an artists sketch pad on the exterior. It's one of the many touches of the resort.
Finding Nemo Wing:
The next wing to open will be the Cars wing. The Cars area will be a slice of the new Carsland that is opening in Disney's California Adventure later this month. Both wings will feature higher end Family Suites. It won't be until the Little Mermaid area opens in September that guests will be able to book regular rooms.
Cars Wing:
The resort features an all new restaurant, The Landscape of Flavors. It's a little different than your typical Disney restaurant.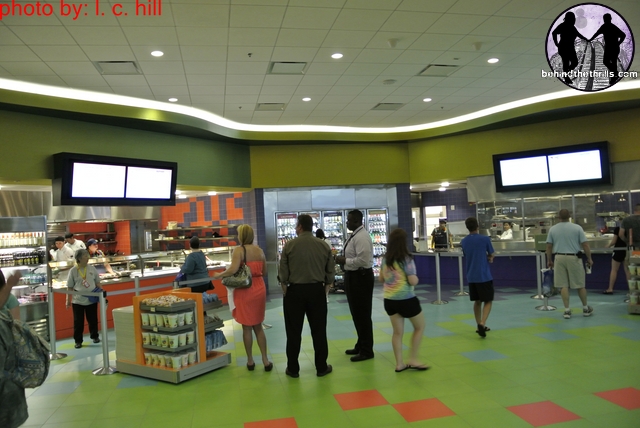 Landscape of Flavors will feature several choices from healthy choices like buckwheat pasta, and then your traditional theme park food like burgers and fries. Littered throughout the resort are several gift shops. All kinds of merchandise from just T-shirts with the hotel logo, all the way to stuffed animals are available.
More Art of Animation:
While the entire hotel is beautifully done, and it's great to see so many great films come to life, it's a bit on the pricey side for a "Economy Resort". It's also very clear that the Pixar films like Nemo and Cars sell the most merchandise. What was probably meant to be a homage to Disney animation ends up feeling like a huge cash in on the most popular films. Still families will absolutely love the cuteness of the resort.
For more information, including reservations, visit the official website.