Every year theme parks and waterparks around the country open hundreds of new rides, slides and attractions. Every summer families and thrill seekers visit theme parks all around the country looking for the best thrills, newest rides and the most family fun. With so many new things going on, how do you keep track of what you should check out? We've got you covered! To keep your summer fun, and to make sure you have the best summer ever, we've compiled a list of the MUST SEE attractions and parks of the summer!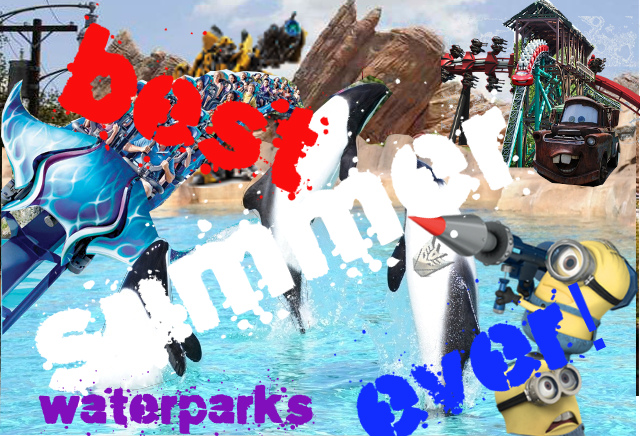 Waterparks and summer go hand in hand. There really is no better way to beat the heat than to slide along a lazy river, or get your heart pumping by facing a brand new thrill. Waterparks are always stepping up and trying to cater to just about every need that you might have on your vacation. So which waterparks and attractions need to be on your absolute must see list? We've compiled a few that for one reason or another can not be missed this summer!
Where: Six Flags Hurricane Harbor-Jackson, New Jersey
  What: King Cobra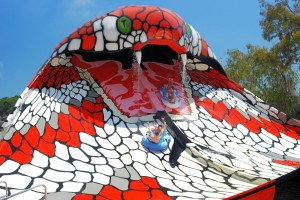 This one personally gives me the willies, but it looks like an amazing ride for those not deathly afraid of snakes. Imagine you take off down a slide, careening around curves, racing down hills, only to break through a hissing and slithering wall of fog to face a huge King Cobra. That's exactly what Six Flags Hurricane Harbor in New Jersey has done this season. The huge 250 foot long slide sends riders down a steep slide at around 30 mph only to be shot up a zero gravity wall and into the mouth of the legendary snake who just so happens to have "venom" gushing down it's fangs. Sounds like a blast, but something out of my nightmares.
For more information, visit the official Six Flags Website
What:Soak City
Where:Kings Island-Mason, Ohio
Kings Island is one of the roller coaster kings, with so many different rides and coasters that you can't possibly do it all in one day. But for those who like a little cool down, the existing waterpark just wasn't enough. So, Kings Island completely overhauled the area in true Kings Island fashion…they made it bigger. The park now boasts a huge 650,000 gallon wave pool, two new sand volleyball courts, an improved lazy river and more places to soak up the Mid-West sun.
For more information, visit the official website!
Where:Wet N Wild-Orlando Florida
What: Blastaway Beach 
What do you do when you have some of the biggest, most thrill waterpark rides in the world? You make it a little more appealing for kids by adding a huge sandcastle. That's exactly what Wet N Wild, the worlds most famous waterpark did this summer. They took the traditional fun of a sandcastle and merged it with a huge kids play area to make a one of a kind experience perfect for the little ones. It's also a lot of fun for us larger kids too. Combine that with the already huge line up of thrill rides, and you have a fun time for the entire family.
For more information, visit the official Wet n Wild Orlando website!
Where:Legoland Florida-Winter Haven, Florida
What:Legoland Florida Waterpark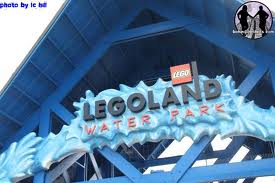 Legos are awesome. Legos in water are even better! Legoland Florida took the adjacent waterpark, and in just 8 months turned it into a fun park for the smaller set. There are a few "pink knuckle" thrills, but the park is designed primarily for the 2-12 set in mind. There's Lego figures, play areas, and you can even take to the lazy river and build your own raft with Legos floating along the way. Heck, they even have the world record for the most beach balls in the air at once! httpvh://youtu.be/RmMWVd11tds
For more information about the Legoland Florida Waterpark, visit the official website!
Where: Schlitterbahn-New Braunfels, Texas
What:SCHLITTERBAHN!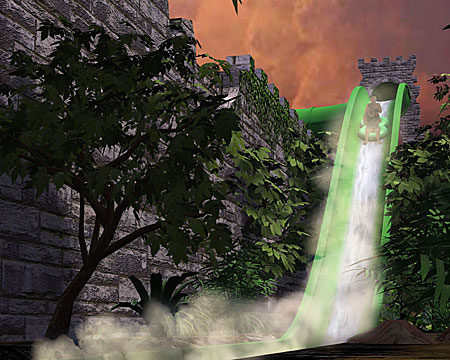 You can't have a list of must see waterparks without including the legendary chain, Schlitterbahn. Schlitterbahn is the standard by which many waterparks are held, with legendary attractions, amazing customer service and did we mention the amazing resort? Some of the rooms are so close you can literally step out of your hotel room and into the water. Plus last year they opened the all new "The Falls" which is the worlds longest water ride.
For more information, visit the official website!
Where:Aquatica-Orlando, Florida
What:One of a kind animal experiences with unique water slides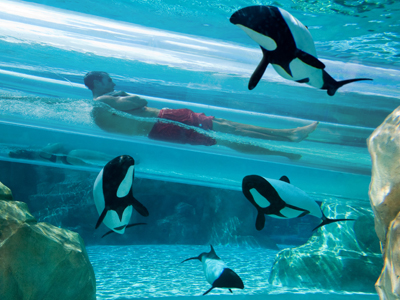 Unique waterslides that you can't find anywhere else? Check. Animal experiences that get you up close to animals you don't see often? Check. Two huge wave pools? Sure, they've got that too. Aquatica in Orlando is directly across the street from SeaWorld Orlando. You can ride family raft rides, plunge with dolphins and even get under the sea with a unique lazy river. httpvh://youtu.be/oXCh8nGXhfs
For more information, visit the official Aquatica Orlando website!
Where:Holiday World Splashin Safari-Santa Claus, Indiana
What:Mammoth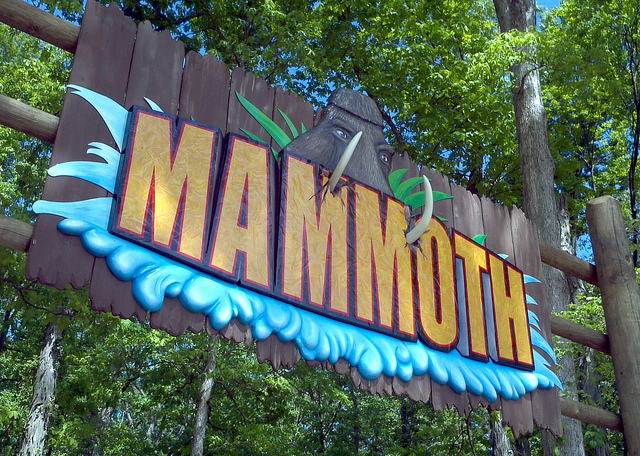 How do you follow up the worlds longest water coaster that opened in 2011? You open a bigger water coaster in 2012. Mammoth is a huge slide that towers seven stories over the park and gives you tons of airtime. Airtime is the moment where your butt leaves the seat, usually on a coaster. So imagine how it must feel when your butt leaves the slide, with no harness. WOW. After a 1/3 of a mile, guests splash down after being rocketed through the slide, uphill.
For More information, visit the official website!
Where:Aquatica San Antonio-San Antonio, TX
What:The all new Aquatica Texas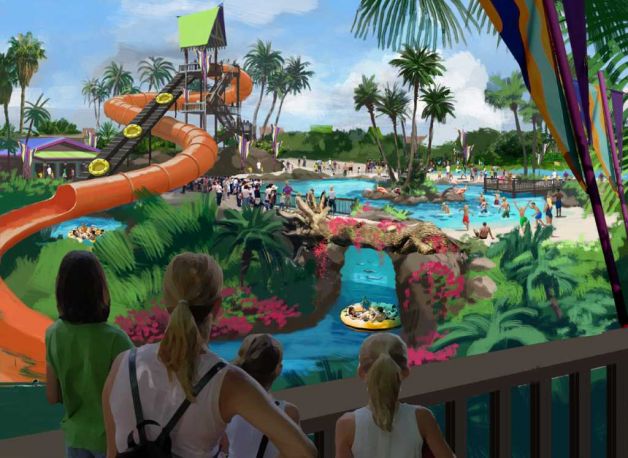 This has become our favorite waterpark to date. Aquatica San Antonio is nestled deep in the heart of Texas right next door to SeaWorld San Antonio. It takes the concept of mixing animals and waterslides to a new level with a new unique animal experience, Stingray Falls. Stingray Falls is a family raft ride that takes you underneath a variety of stingray species. It also includes their version of Walhalla Wave, which rockets riders out a series of turns and up a zero gravity wall.
httpvh://youtu.be/WpLZTdZm0DM
For more information on Aquatica San Antonio, visit the official website!
The best summer ever continues as we ride the rails on America's top thrills machines!
For more of the best summer ever, follow us on Twitter! #BestSummerEver!