Over the weekend we had the chance to drop by Universal Orlando for a little ZZ Top action during their Summer Concert Series. It was astonishing to see just how much construction was going on in the parks. Not just one park, but everywhere. From when you first walk into CityWalk, to Universal Studios and even some minor work going on in Islands of Adventure, work is happening. It certainly is the Year to be Here.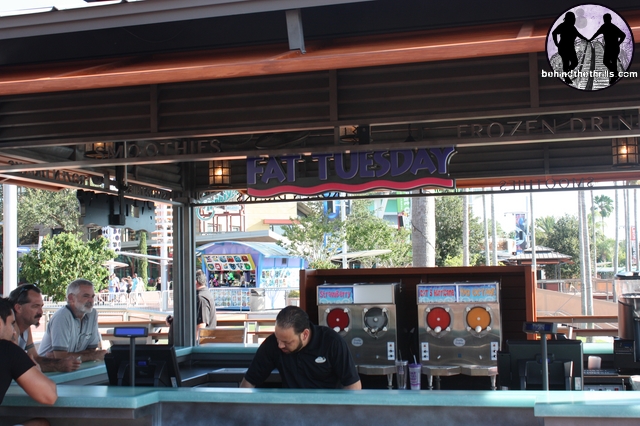 First up is CityWalk where crews have been busy building three decks. What will go on these decks? We've got our first answer.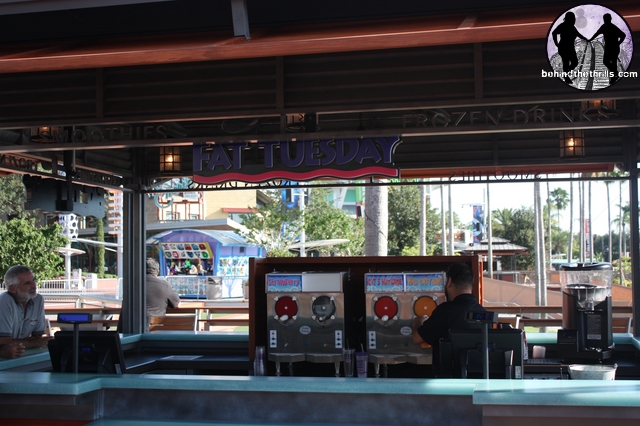 Fat Tuesday has opened a smaller scale stand right by the water. Instead of the full list of frozen flavors, you get a choice of the four most popular. Two other stands are being built, and if they follow in the footsteps of what's currently there, you may just see another drink stand make it's way from the clubs upstairs to the water front where guests can hang out,and watch the boats go by with a drink in hand. Our money is on a Pat O'Briens and a Margaritaville.
Over in Studios, work has begun (as you probably already know) on Halloween Horror Nights. While the majority of it is backstage and away from prying eyes (and dorks with nothing better to do) there is a little bit visible in the Disaster Queue.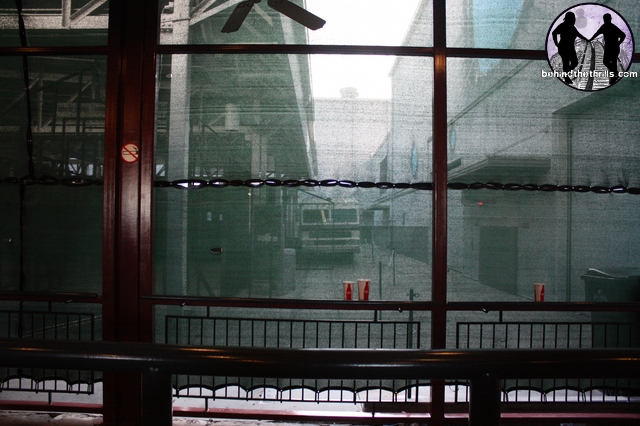 Of course speculation is running rampant that this house will be The Walking Dead. Personally…I think it's for a National Lampoons Christmas Vacation House…Oh Holy Night-Eddie's Revenge!
Of course the big talk is Soundstage 44, the old Herc and Xena Building. It housed Murder She Wrote before that.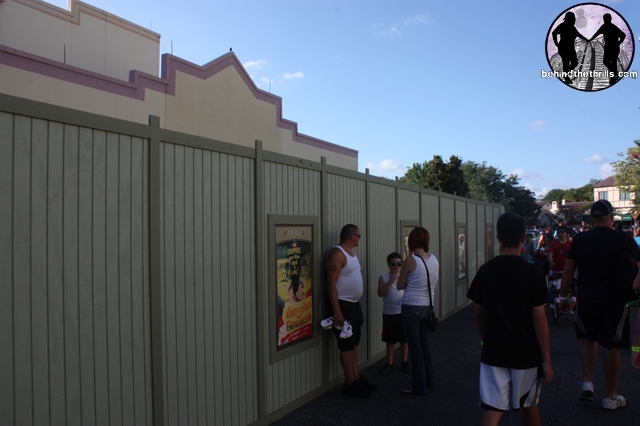 Other sites with tons of time on their hands did all kinds of digging and found that this location was supposed to be used for Halloween Horror Nights. However, Screamscape reports that demolition permits have been filed.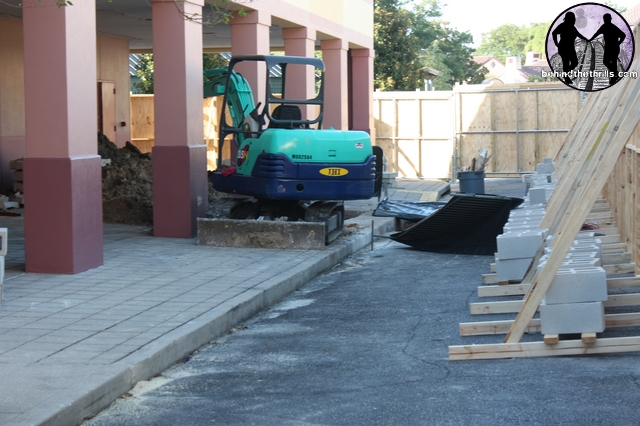 Cement and water mains have been busted up, this is the sure sign of demolition. It has many speculating that this very well could be the site of Transformers, very much like the two rides that opened recently in Universal Studios Hollywood and Singapore earlier this year. The footprints of this site and the one in Hollywood are very similar. Demolition is said to begin anytime now.
In fact from Sunday night, there have been even more construction walls erected around the Monsters Cafe courtyard. Donkey's Meet n Greet will be relocated, though Monsters Cafe will remain open.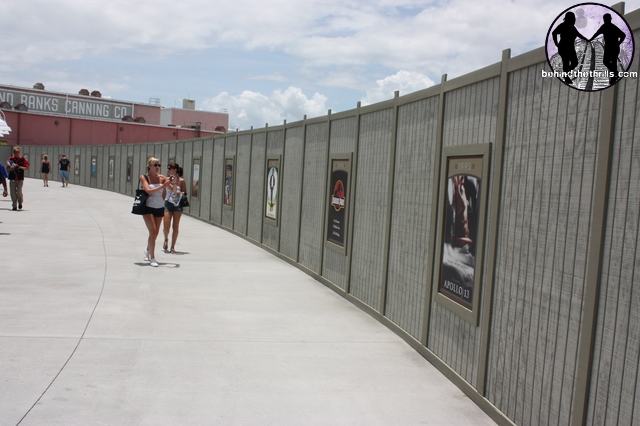 While we're not 100% sure, it would appear that a new foundation has been laid in the Amity Area. Previously the whole area was walled off, creating a dead end. Now it's a new layer of sidewalk, a far cry from the streets of Amity.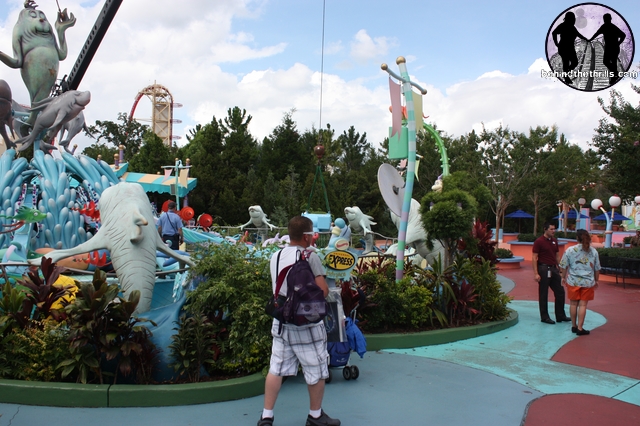 Finally, over at Islands of Adventure crews were busy at work installing what appeared to be a new motor on One Fish Two Fish in Seuss Landing.
httpvh://youtu.be/khXaViTDOHA
I can't seem to remember One Fish being down, but it's a very popular ride. Still, it's always cool to see work being done to a ride, making things that much more enjoyable for guests.
More Construction:
While construction is everywhere, it seems like the park isn't suffering from crushing crowds like other parks with walls around. In fact, with so much construction happening, it's a very exciting time to go to Universal.

For more information about Universal Orlando, visit the official website!