Assemble the Minions! Universal Orlando has announced the official grand opening date for their all new attraction, Despicable Me:Minion Mayhem. The attraction will star the lovable mischief makers from the hit film Despicable Me.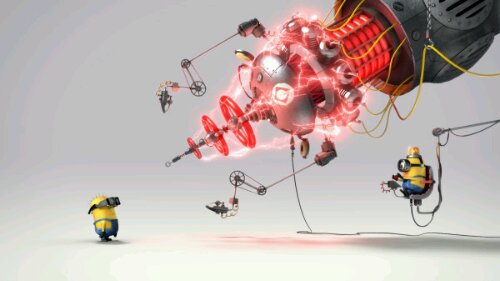 The attraction will recruit you to become one of the Minions as you join Gru, and the girls in an adventure to make you a Minion. The attraction mixes a vibrant queue that completely immerses guests into the world of the movie. Guests are then further submerged into the movie when they don 3D Minion Goggles.
The ride features stunning digital 3D, and effects to dazzle and entertain guests. Despicable Me:Minion Mayhem is currently in technical rehearsals. This means the ride may be open intermittently throughout your visit to Universal Studios Florida. The ride may also not be running at full capacity which could mean some if the effects are still being tweaked. The ride officially opens on July 2nd, and will be celebrated with a huge grand opening celebration.
If you are a Universal Orlando annual passholder, you can now sign up to gain early access to Minion Mayhem. For one hour each day before park opening, beginning June 18th, passholders can gain early access to Universal Studios to experience all the mayhem before everyone else. Sign up is limited, so sign up today(click here).
Be sure to check back for more information.
For more information on Minion Mayhem, and Universal Orlando, visit the official website!