Dry conditions can be great for theme parks during the summer, but they can put a damper on your plans. It's great for those who love the sunshine! It's also a plus when afternoon thunderstorms aren't washing out your day. However, without rain, dry conditions can easily change plans.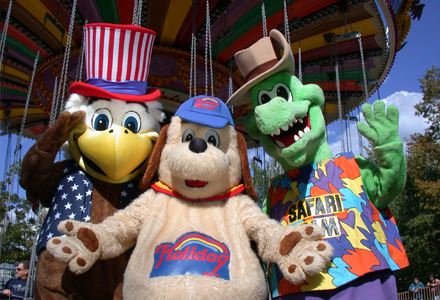 Holiday World announced today that because there is no end in sight to the extreme dry conditions, they will be cancelling their fireworks for the 4th of July.
"It's just not worth the safety risk," says the park's president, Dan Koch. "We sorry to disappoint our visitors, but we think they'll understand. Meanwhile, we wish everyone a safe and happy Independence Day!"  Koch added that despite the cancelled fireworks, the park will remain open an extra 30 minutes on July 4, until 9:00 pm CDT (10:00 pm EDT).
For more information about Holiday World, visit the official website or call 1-877-GO-FAMILY.